Sebastian Sahlin
Teacher Education Programme in Visual Arts/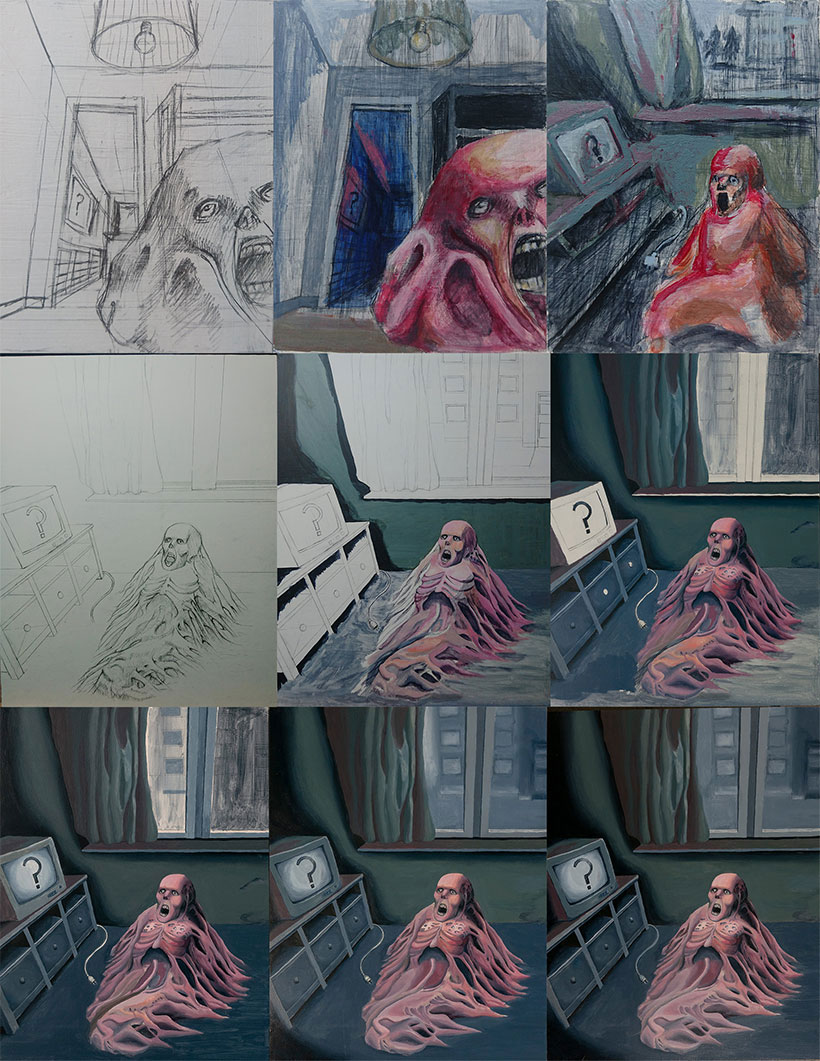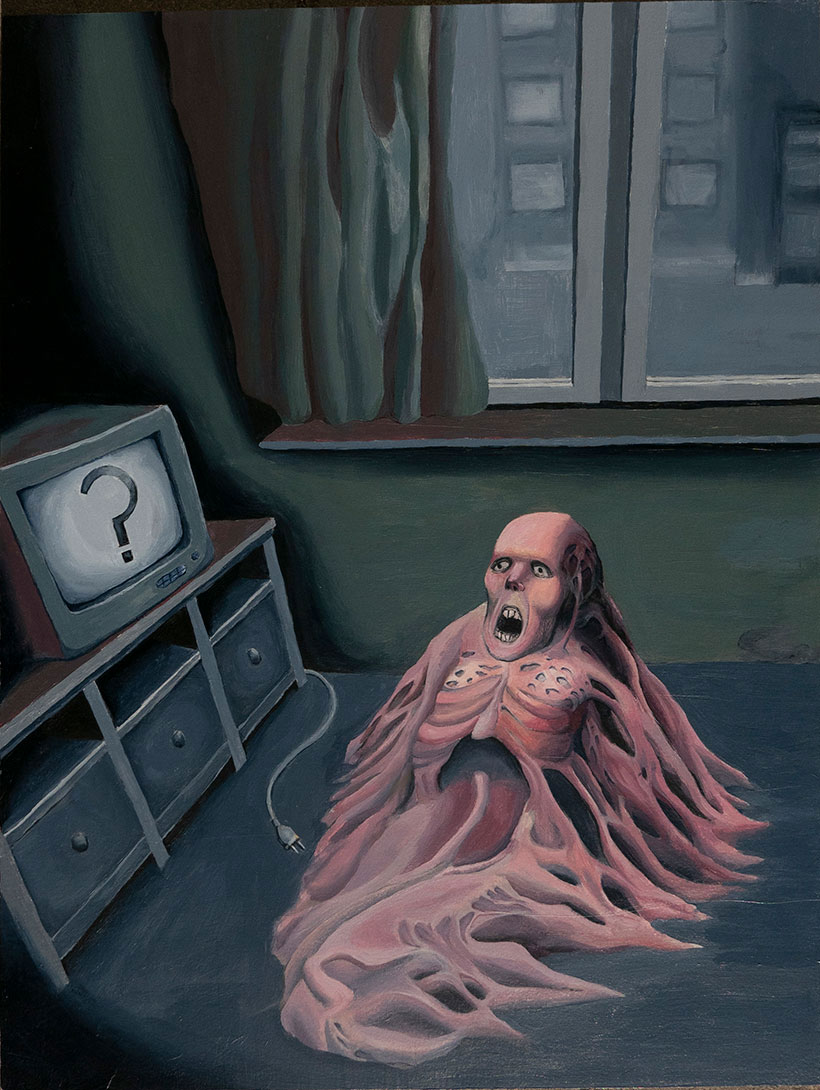 Creativity in Practice: Autoethnographic Study of a Creative Process
In his degree project, Sebastian Sahlin examines creativity in practice. The thesis emanates from the questions "what does a creative process consist of?" and "how is it possible to make a creative process visible?" Sebastian uses his own creative process and the creative processes of others as data. Sebastian has, as an outset in his creative process, the book Zig Zag by Keith Sawyer which is a book about practical strategies on how to be more creative. The reasoning is that creativity is an ability that can be taught and cultivated in school and something that the majority of students can benefit from after their education regardless of their future choices. Sebastian's creative process results in acrylic painting.
Kreativitet i praktiken: Autoetnografisk studie av kreativa processer
Sebastian Sahlin undersöker i sitt examensarbete för gymnasielärarutbildningen kreativitet i praktiken. Arbetet utgår från frågeställningen "Vad består en kreativ process av?" och "Hur kan man synliggöra en kreativ process?". Sebastian använder sin egen och andras kreativa process som data. Sebastian har som utgångspunkt i sin kreativa process boken Zig Zag av Keith Sawyer som är en bok med praktiska strategier för att vara mera kreativ. Motiveringen är att kreativitet är en förmåga som kan läras ut och övas upp i skolan och som majoriteten av elever kan ha nytta av efter sin utbildning oavsett vad de väljer. Sebastians kreativa process blir måleri i akrylfärg som är en gestaltning av undersökningen.
Teacher Education Programme in Visual Arts