Maria Pita Guerreiro
Master/Individual Study Plan in Design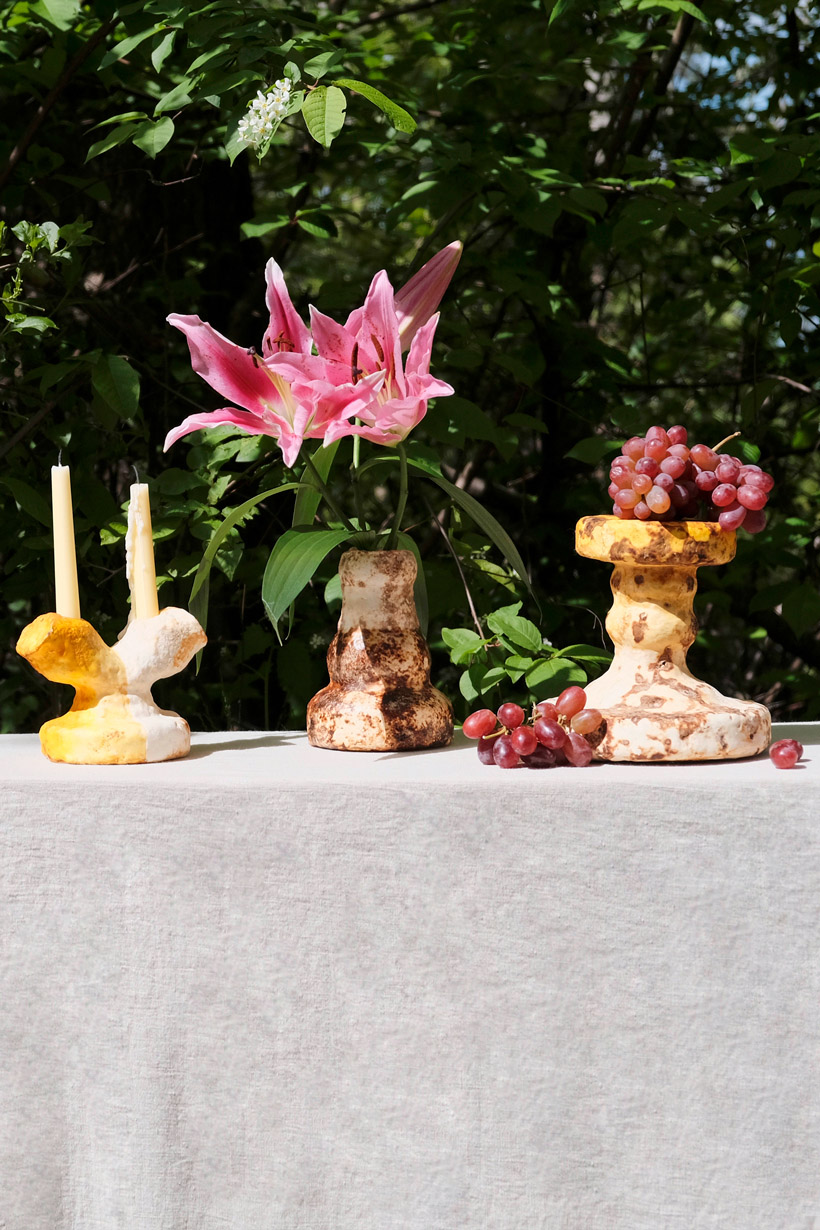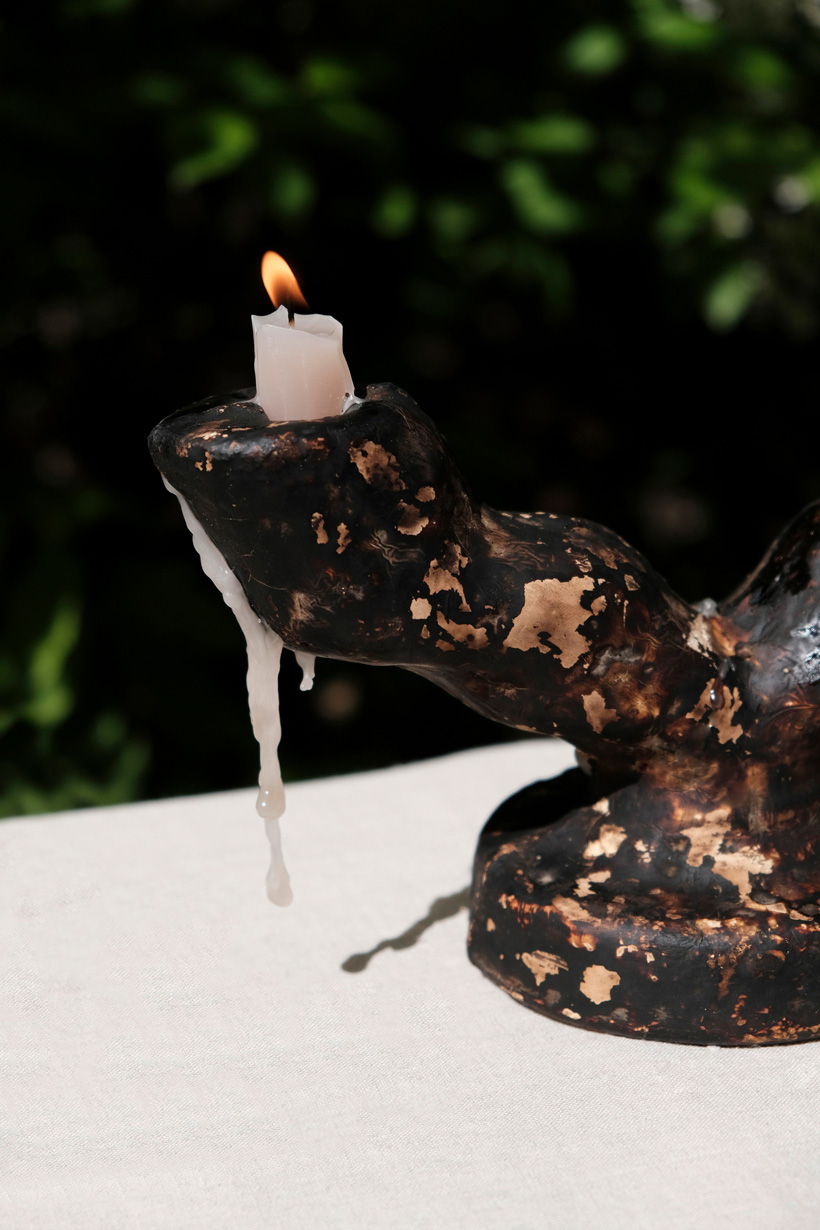 MYCELIUM MILLENNIUM
MYCELIUM MILLENNIUM imagines a new era in which biological resources, specifically fungi, are used to grow a collection of objects for everyday domestic rituals, merging biofabrication and traditional craft. The project is an effort to demystify the transformation of an organism to a biomaterial and at the same time raise questions of aesthetics and cultural acceptance.
The fungal mycelium material qualities – antibacterial, fire-resistant, heat isolating and water-resistant – are incorporated in the function of each design.
The objects adopt antique symbols embedding them in a longer material history, as well as a scale and form that introduces the fungal material to the context of the home. While the collection attempts to stress longevity and resilience, it is integrated into a circular vision, where the material is sourced from nature and returns to nature.
MYCELIUM MILLENNIUM is an invitation to raise awareness for a material revolution, an opportunity to learn from nature and its potential, where products and objects could match the planet's needs.
Collaboration: Saxtorp Svamp
MYCELIUM MILLENNIUM
MYCELIUM MILLENNIUM föreställer en ny tidsålder där biologiska resurser, särskilt svamp, används för att odla en samling objekt som kan användas i vardagliga ritualer, där biotillverkning och traditionellt hantverk förenas. Projektet är ett försök att avmystifiera omdaningen av en organism till ett biomaterial och att samtidigt ta upp frågor om estetik och kulturell acceptans.
Svampmycelets materialegenskaper – antibakteriella, motståndskraftiga, värmeisolerande och vattenbeständiga – införlivas i varje funktion av designen.
Objekten antar antika symboler som införlivar dem i en längre materialhistorik, såväl som en skala och form som introducerar svampmaterialet i hemmets kontext. Samtidigt som samlingen försöka poängtera livslängd och motståndskraft är den integrerad i en cirkulär vision där materialet kommer från naturen och återvänder till naturen.
MYCELIUM MILLENNIUM är en uppmaning om att öka medvetenheten om en materialrevolution, och en möjlighet att lära av naturen och dess potential, där produkter och föremål kan matcha planetens behov.
Medverkan: Saxtorp Svamp
Master
Individual Study Plan in Design