Linus Hultgren
Master/Individual Study Plan in Design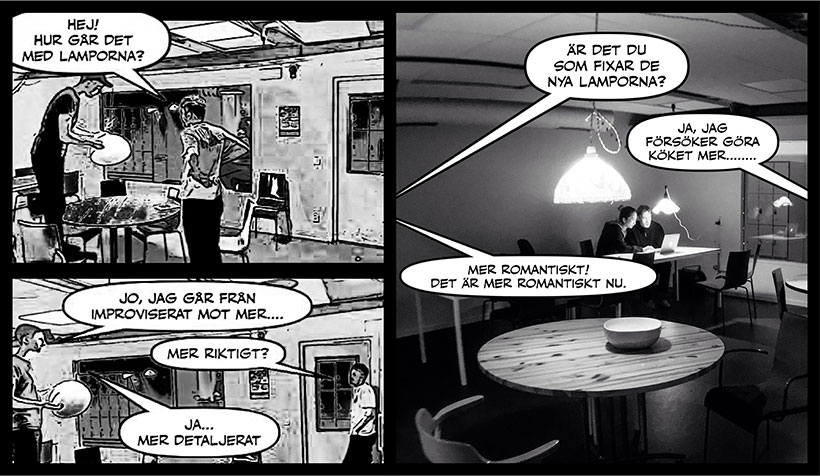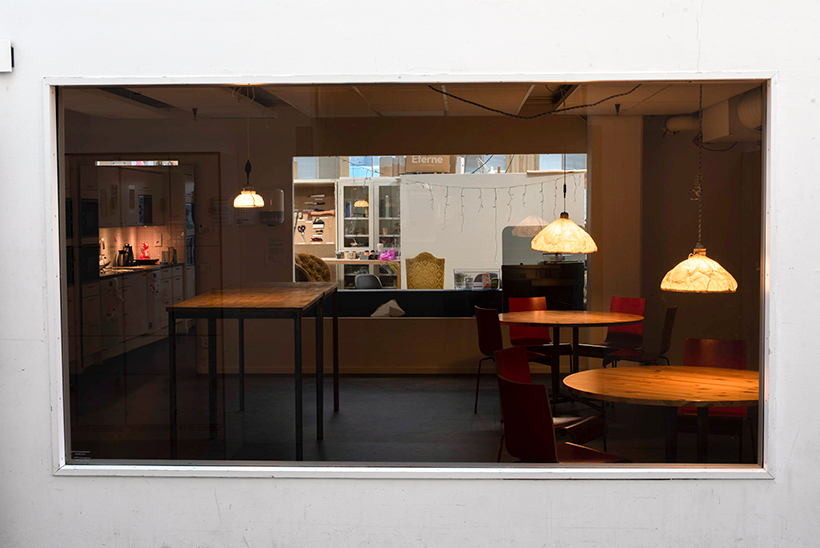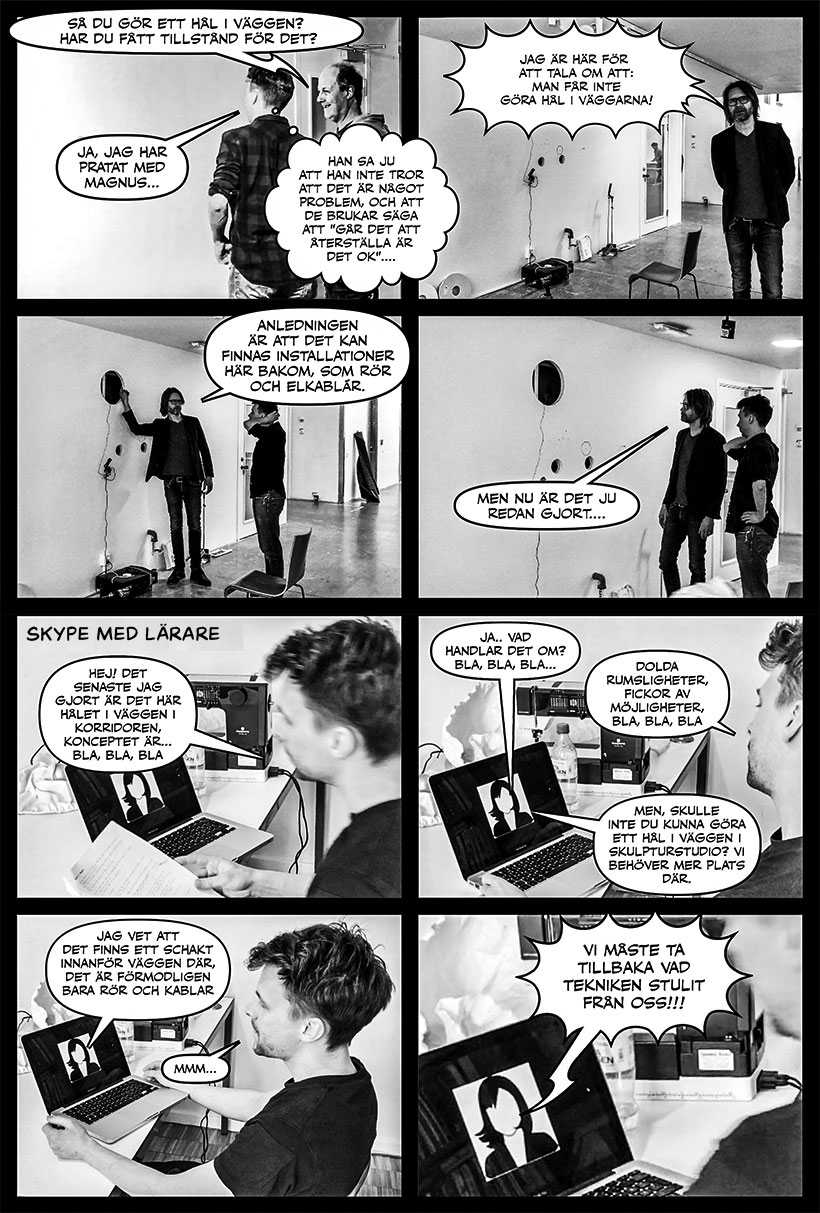 Pockets of Possibilities
What happens when a product meets people? What is the relationship between designer, product and user? In this project, I reflect on my role as a designer and place myself in the social context I design for. The intention is to stage relationships between the inhabitants of Konstfack's building, myself as a designer and the environment we share with each other. In one of the student kitchens I work on site with prototyping of lamps and study how they are used and what spontaneous conversations and reactions I get. I open a space under a staircase in one of the students' project rooms by modifying an inspection door, decorating the room and spreading the "secret" within my class. In a corridor I´m showing pipe drainage from the employees' kitchens through a hole in the wall. The installation conducts the flow of water through a translucent tube while amplifying the sounds of the flow.
Fickor av möjligheter
Vad händer när en produkt möter människor? Vilken är relationen mellan designer, produkt och användare? I det här projektet reflekterar jag över min roll som designer och placerar mig själv i det sociala sammanhanget jag designar för. Genom platsspecifika interventioner på Konstfacks konstnärliga högskola inom konst, design och konsthantverk iscensätter jag olika relationer mellan mig, byggnaden, användare, produkter och rumsligheter i byggnaden. I ett av studentköken på Konstfack arbetar jag med prototypande av lampor och studerar hur de används på plats och vilka spontana samtal och reaktioner jag får. Jag öppnar ett utrymme under en trappa i ett av studenternas projektrum genom att modifiera en inspektionslucka, inreda rummet och sprida "hemligheten" inom min klass. I en korridor gör jag ett hål i väggen som visar rördragning av avlopp från de anställdas kök. Installationen leder flödet av vatten genom ett genomskinligt rör samtidigt som ljud av flödet förstärks.
Master
Individual Study Plan in Design