Pål Ahlsén
Bachelor/Industrial Design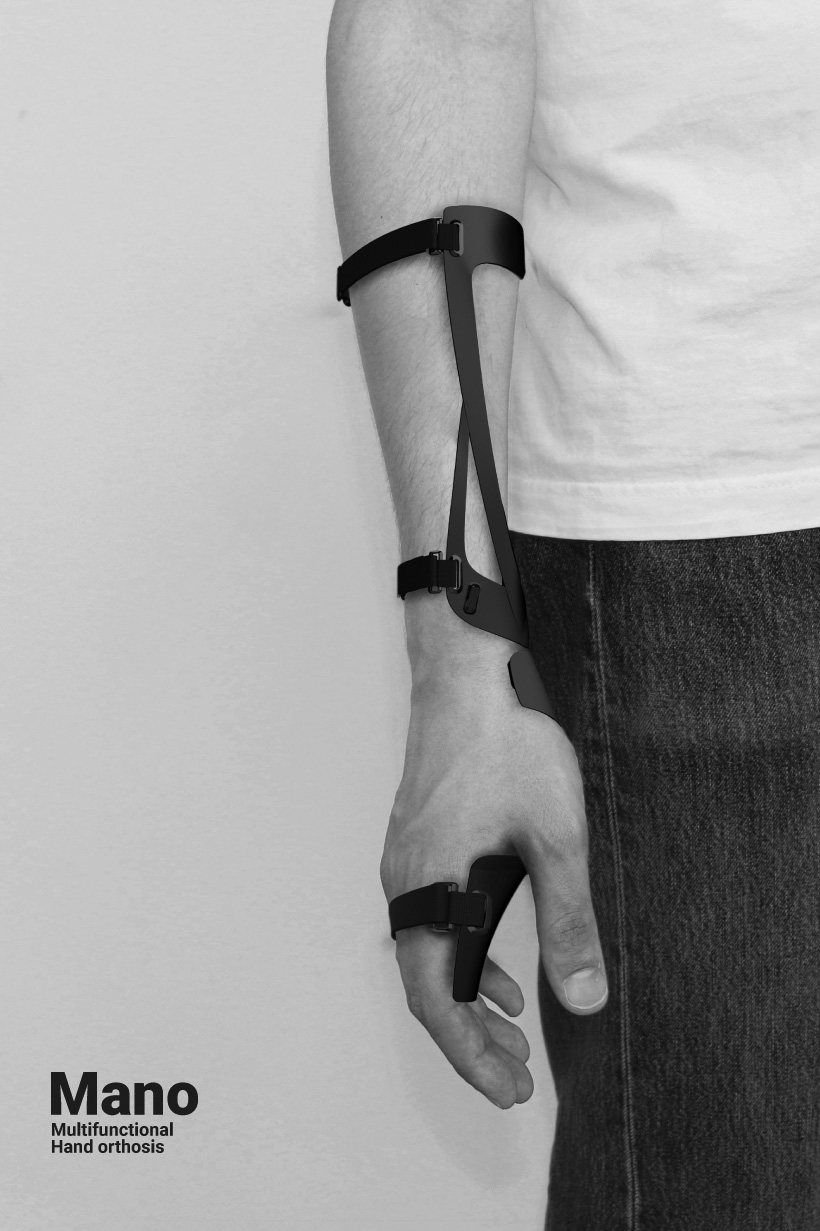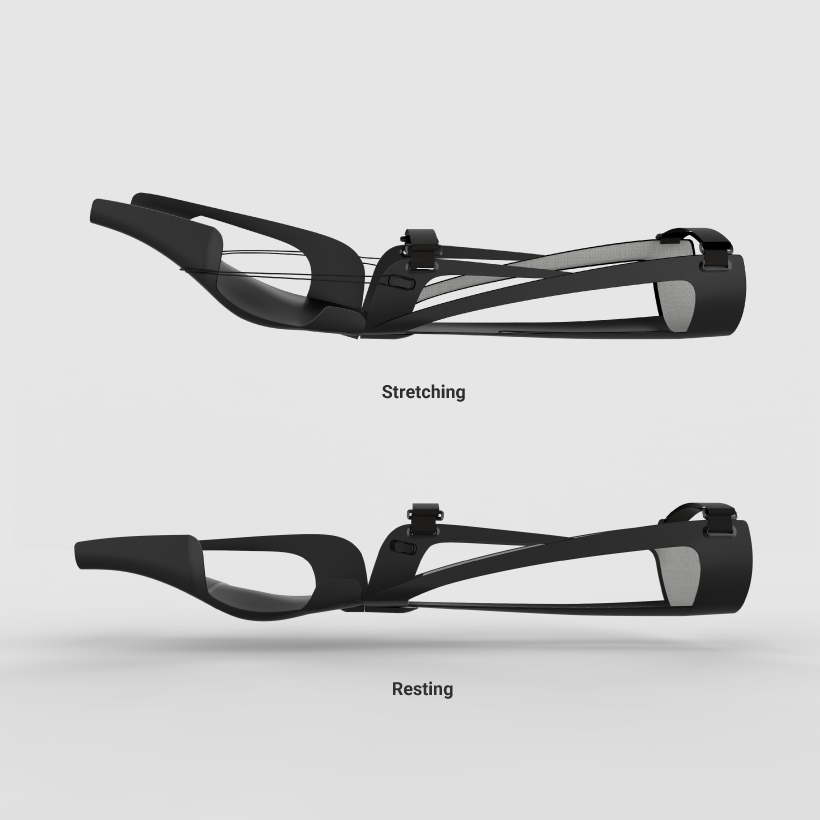 Mano: A Multi-functional Hand Orthos
Mano is a multi-functional hand orthosis for people with spastic muscle spasms. Unlike many other hand orthoses, Mano is designed to supply the user with the ability to passively stretch out their hand during everyday life at home, at work or at school. Weaving stretching into the user's everyday life outside the gym increases the chance of countering the spasticity of the hand, which can have a huge impact later in life.
What is an orthos?
Orthoses work as external support for a body part, such as a hand. The primary function is to prevent the consequences of physical muscle cramp and exertions leading to permanent injuries and deformities in the joints. It thus leads to pain relief and allows for greater activity in everyday life. Orthoses can be used by all people regardless of age. I have focused on the age group of teenagers, when the body grows the most. People who are in need of hand orthoses are encouraged to wear them as much as possible during the day. However, many struggle to do so since orthoses are often warm and uncomfortable to wear. In my design proposal, I have strived to make it as light and airy as possible and this has inspired the design as well.
For the project, I have worked with users to arrive at this design.
Mano: En multifunktionell handortos
Mano är en multifunktionell handortos för personer med spastiska muskelkramper. Till skillnad från många andra handortoser är Mano utformad för att ge användaren möjligheten att passivt stretcha ut sin hand under vardagen, i hemmet, på arbetet eller i skolan. Genom att väva in stretching i användarens vardag utanför gymmet ökar chansen att motverka spasticiteten i handen. Vilket kan underlätta för personen längre fram i livet.
Vad är en ortos?
Ortoser fungerar som yttre stöd för en kroppsdel, exempelvis en hand. Den primära funktionen är att förhindra att konsekvenserna av fysiska muskelkramper och ansträngningar leder till permanenta skador och deformationer i leder. Det leder således till smärtlindring och möjliggör en större aktivitet i vardagslivet. Ortoser kan användas av alla människor oavsett ålder. I mitt projekt har jag fokuserat på åldersgruppen tonåringar i och med att det är en avgörande tid när kroppen växer som mest. Personer som är i behov av handortoser är ofta uppmanade att använda dem så mycket som möjligt under dagen, något många har svårt att uppfylla då ortoser ofta är väldigt varma och obekväma. I mitt designförslag har jag arbetat för att göra handortosen så lätt och luftig som möjligt ur ett funktionsperspektiv, något som även har varit ledande för utvecklingen av produktens formspråk.
I projektet har jag arbetat tillsammans med användare för att komma fram till det här förslaget.
Bachelor
Industrial Design