Axel Abrahamsson
Bachelor/Industrial Design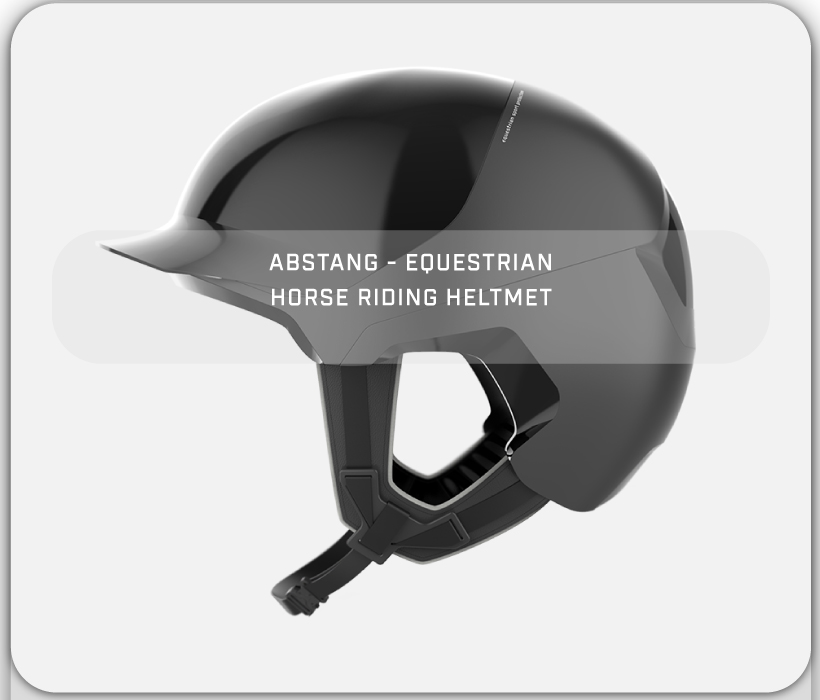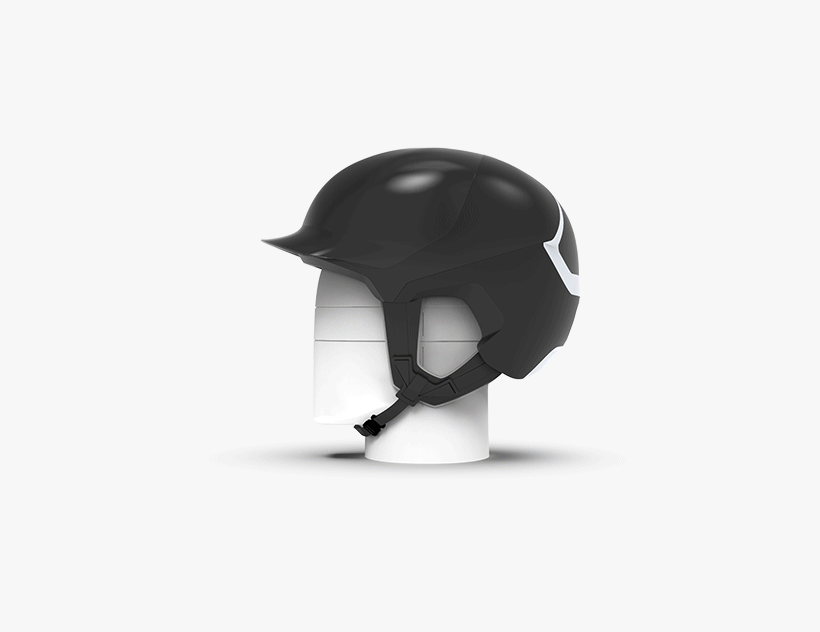 Horse Riding Helmet
I have taken the step towards an alternative side to a conservative and norm-controlled world – equestrian sports. This is through a new riding helmet that is a central part of the products that riders use. It is the ultimate example of how values about appearance and ideals have been valued higher than what it is actually intended for – safety.
Equestrian sport is an activity that many people carry out, but which is also associated with a great risk of injury. This becomes very paradoxical when you look at the riding helmets that exist today where elements of form are governed by strong fashion norms that even counteract the safety function of a helmet.
My process is based on my own experience of growing up with a mother who has horses and I have been riding since I was little. I have worked from meetings with representatives from different areas in equestrian sports, reference groups, medical experts and manufacturers of similar products in other extreme sports. With a modular front cover, the friction is reduced in the event of a collision and offers the possibility of adaptation to the many different aspects of horse riding. It is a modern riding helmet in the sense that aesthetics and form are derived from function, safety and expediency.
Ridhjälm
Här tar jag steget mot en alternativ sida till en konservativ och normstyrd värld – ridsporten. Detta genom en ny ridhjälm som är en central del i de produkter som ryttare använder. Det är det yttersta exemplet på hur man har låtit värderingar om utseende och ideal värderas högre än det som den faktiskt är ämnad för – säkerhet.
Ridsporten är en aktivitet som många utför, men som också är associerad med stor skaderisk, detta blir väldigt paradoxalt när man ser till de ridhjälmar som finns idag där formelement styrs av starkt styrande mode-normer som rentav motverkar
säkerhetsfunktionen av en hjälm.
Min process bygger på egna erfarenheter från att ha vuxit upp med en mor som har hästar och jag då ridit sen jag var liten. Jag har jobbat utifrån möten med representanter från olika områden inom ridsport, referensgrupper, medicinsk expertis samt producenter av liknande produkter också inom andra extremsporter. Med en modulär framkåpa minskas friktionen vid kollision. Samt en anpassnings möjlighet till de många olika sidor som hästridning innefattar. En modern ridhjälm i bemärkelsen att estetik och form härstammar från funktion, säkerhet och ändamålsenlighet.
Extra stort tack till:
POC – Magnus Gustafsson, Claes Nellestam, Fredrik Hallander
Handledare Konstfack – Cheryl Akner Kohler
Karolinska/Folksam – Helena Stigson
Ryttare – Josefine Ahlm
Ryttare – Musse Hasselvall
Ryttare – Anders Örtengren
Ryttare – Max & Victor
Ryttare – Eva Abrahamsson
Familjen Westerberg
Joakim Svanberg
Min familj
Bachelor
Industrial Design