Alexandra Larsson Jacobson
Master/Fine Art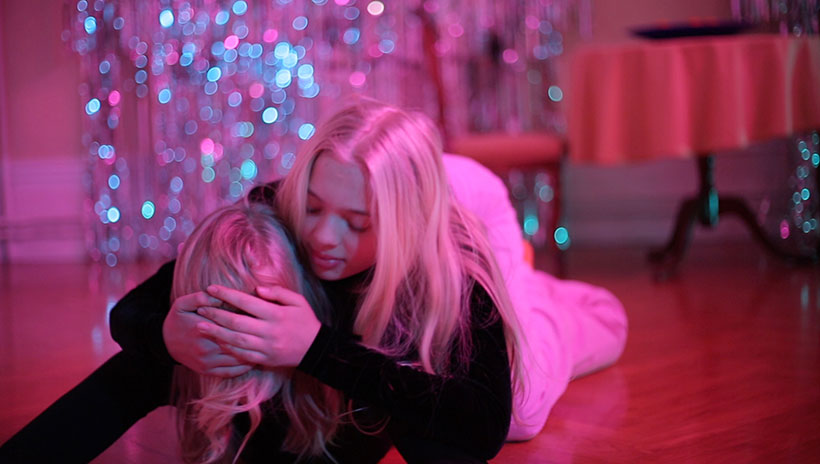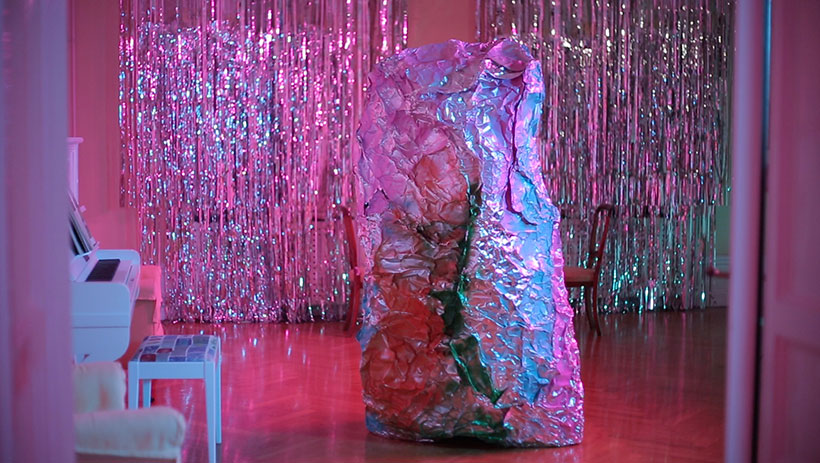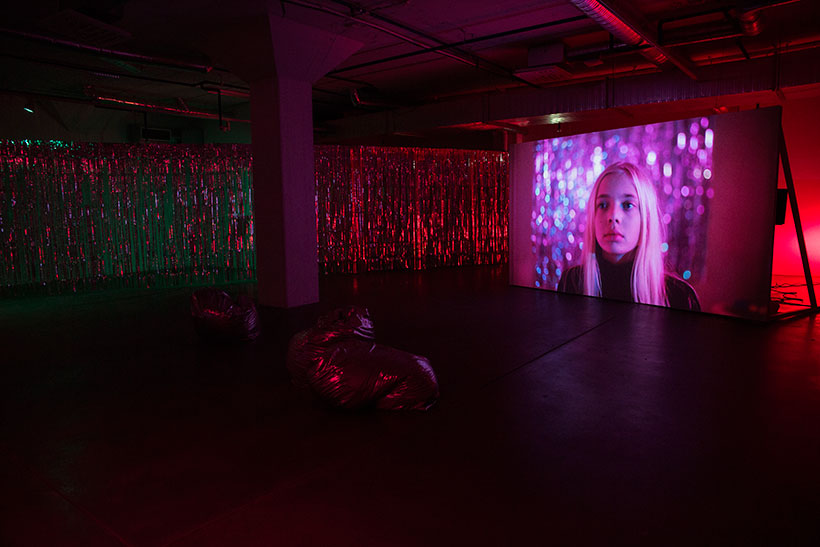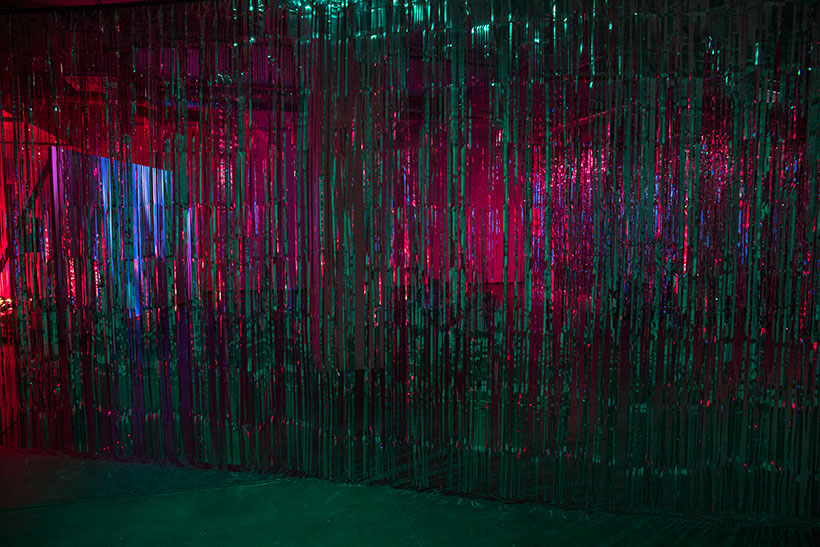 Harder, Softer, Slower, Stronger
In the video work, the cinematic staged room is one of the characters where play, violence and symbiosis are explored. In the often-improvised choreography, I direct:
– Grab each other harder!
– Stroke her hair softer!
I have long blond hair, pink pants, a black turtleneck and orange socks.
We hug. You hug too hard. I resist. You push. I leave.
The work is a single channel, video installation. Length 08:39 min, loop. The work is from 2020.
Harder, Softer, Slower, Stronger
I videoverket är det filmiskt iscensatta rummet en av karaktärerna där lek, våld och symbios utforskas. I den ofta improviserade koreografin ger jag regi:
– Ta hårdare i varandra!
– Stryk mjukare över hennes hår!
Jag har blont långt hår, rosa byxor, svart polo och orange sockar.
Vi kramas, du kramar för hårt, jag gör motstånd, du trycker på och jag går.
Videoverket är HD-video, visas i en installation. Längden 08:39 min, loop. Verket är från 2020.