Ylva Vamborg
Bachelor/Textiles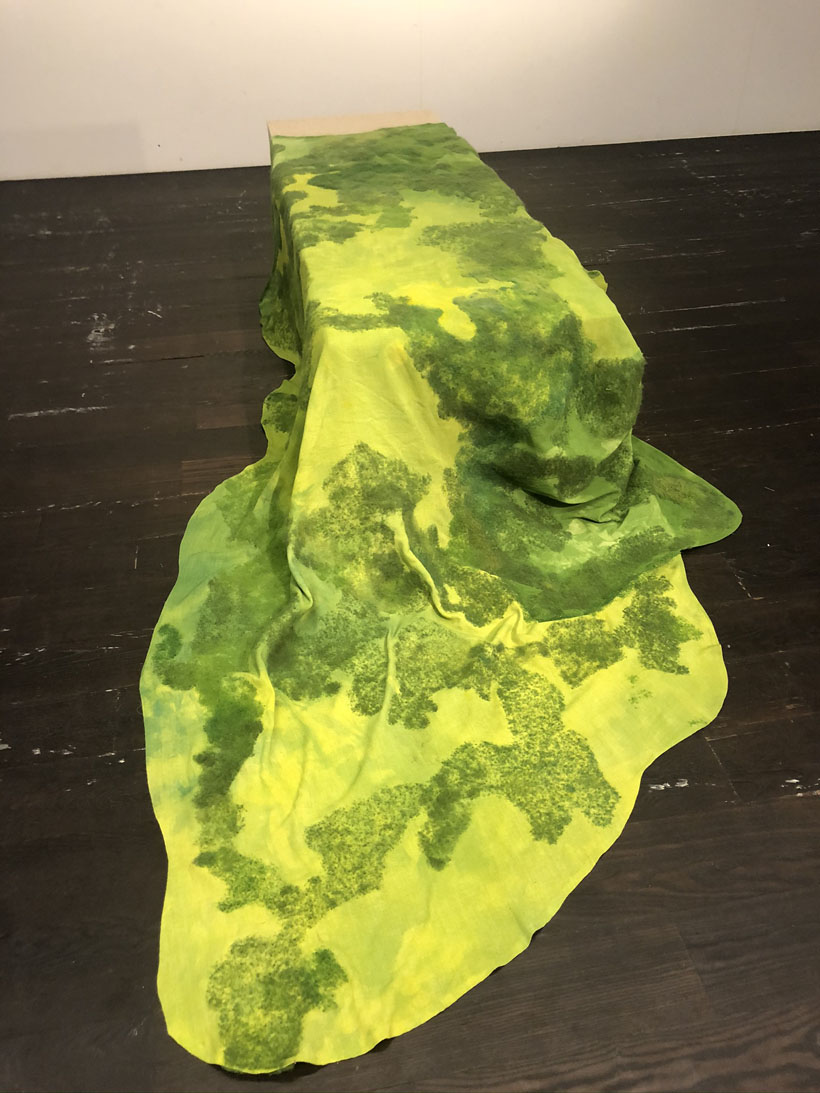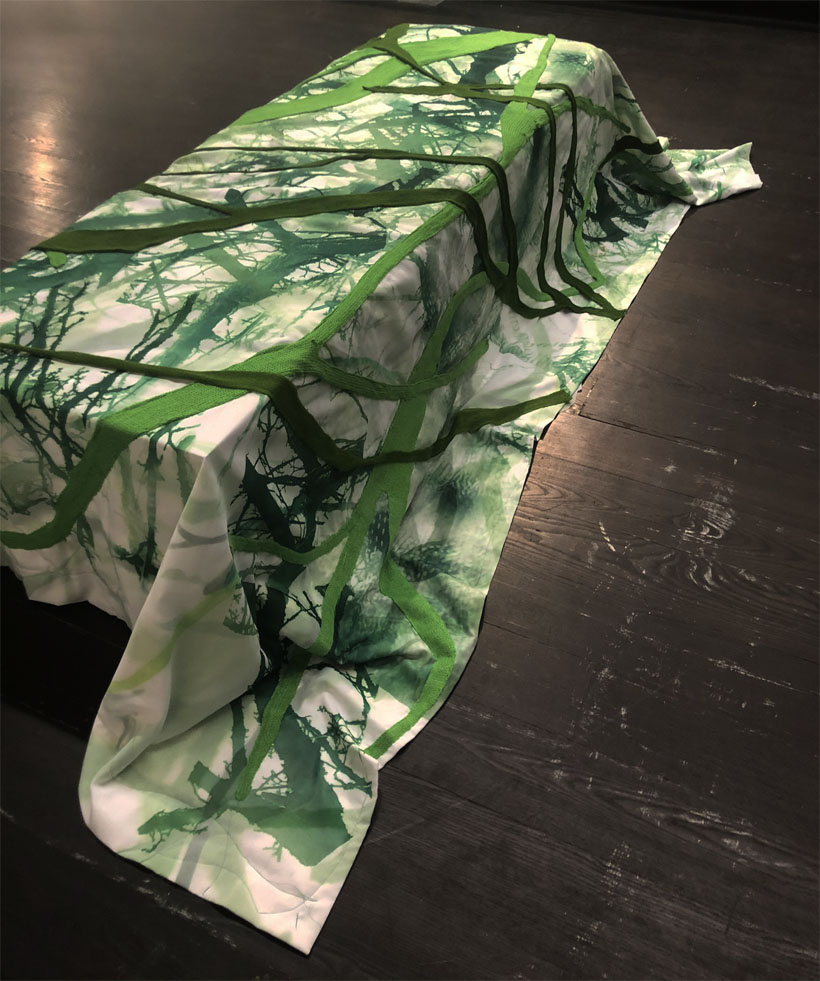 Av jord är du kommen
My degree project deals with the imprint that a life makes, to lift a person from what the person was and did in life and instead see it as a life, a human, someone who has the right to be celebrated also in death. I want to portray all layers of events that we carry with us.
When you die, whatever you believe or do not believe in, you will eventually become soil and organic matter and part of earth's natural cycles. I find this thought very consoling, as if nature itself were to take care of me, enfold and embrace me forever.
Av jord är du kommen
Mitt examensarbete handlar om vad ett liv gör för avtryck, att lyfta ur en person ifrån vad den var eller gjorde i livet och istället se den som ett liv, en människa, som i döden har rätt att bli hyllad, jag vill gestalta alla lager av händelser vi bär med oss.
När du dör, vad du än tror eller inte tror på kommer du att bli mull och en del av naturens kretslopp, jag finner stor tröst i den tanken, som om själva naturen tar mig med, omfamnar mig i evigheten.