Storm Philippa Clarén
Bachelor/Textiles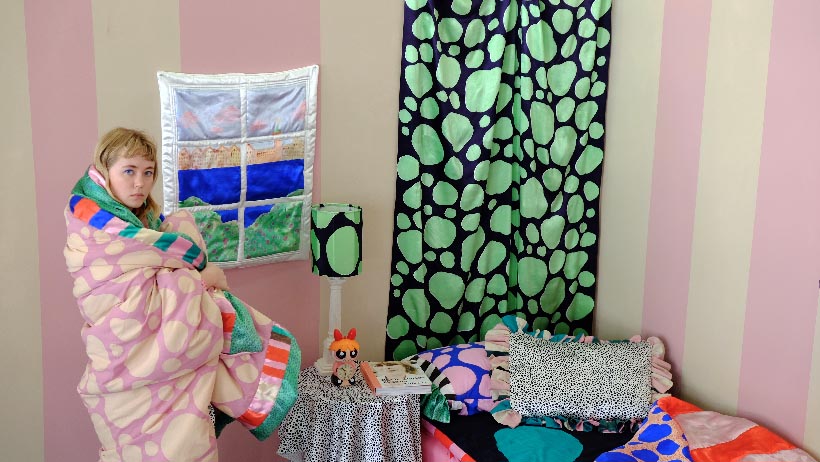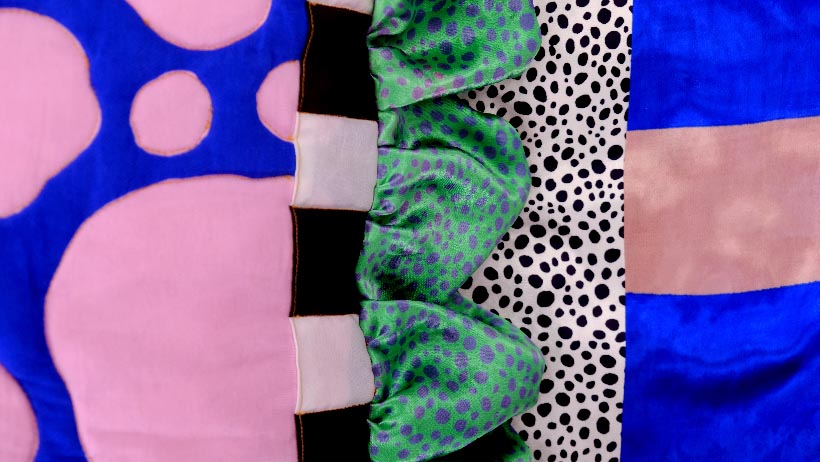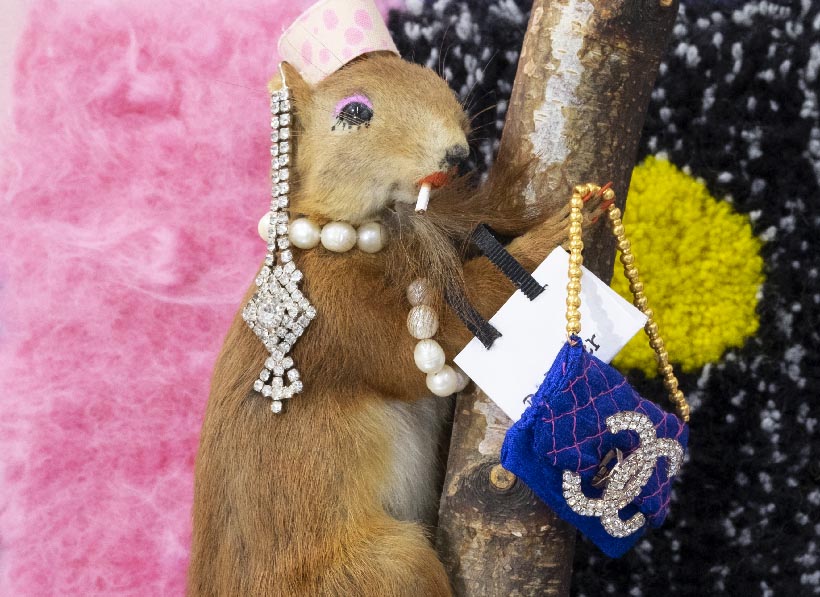 Crafty Crib: Dreaming About a Long-term Lease
I wish that it was my name on the door. Then I would paint dots on the walls and buy a cat. Experience a sense of freedom. But I will not wait 10.5 years in Stockholm's 'housing queue'. Instead, I will build my own apartment utopia. I have moved fourteen times and that is enough.
I found textiles through theatre and now I am searching for my way back to theatre though textiles. My new home is a scenography for the daily performances of life where I question Scandinavian minimalism. Stripes, blobs and dots are absorbing the room and the body. Subtlety is overrated. I screen-print, paint and quilt.
Hello and welcome to my Crafty Crib!
Crafty Crib: Drömmen om ett förstahandskontrakt
Mest av allt önskar jag att det var mitt namn som stod på dörren. Då skulle jag måla väggarna prickiga och köpa katt. Känna mig fri. Men jag orkar inte vänta 10,5 år i bostadskön, så nu skapar jag min egna bostads-utopi. Jag har flyttat fjorton gånger och det räcker nu.
Jag fann textilen via teatern och nu söker jag mig tillbaka till teatern via textilen. Mitt nya hem är en scenografi till livets dagliga skådespel. Hemma hos mig utplånas skandinaviska inredningsideal och "ljust och fräscht" ersätts med "tokigt och brokigt". Ränder, blobbar och prickar bråkar med varandra. Äter upp rummet liksom kroppen. Subtilitet är överskattat. Jag screentrycker, målar, tejpar och kviltar.
Hej och välkomna hem till mig!