Agnes Eriksson
Bachelor/Textiles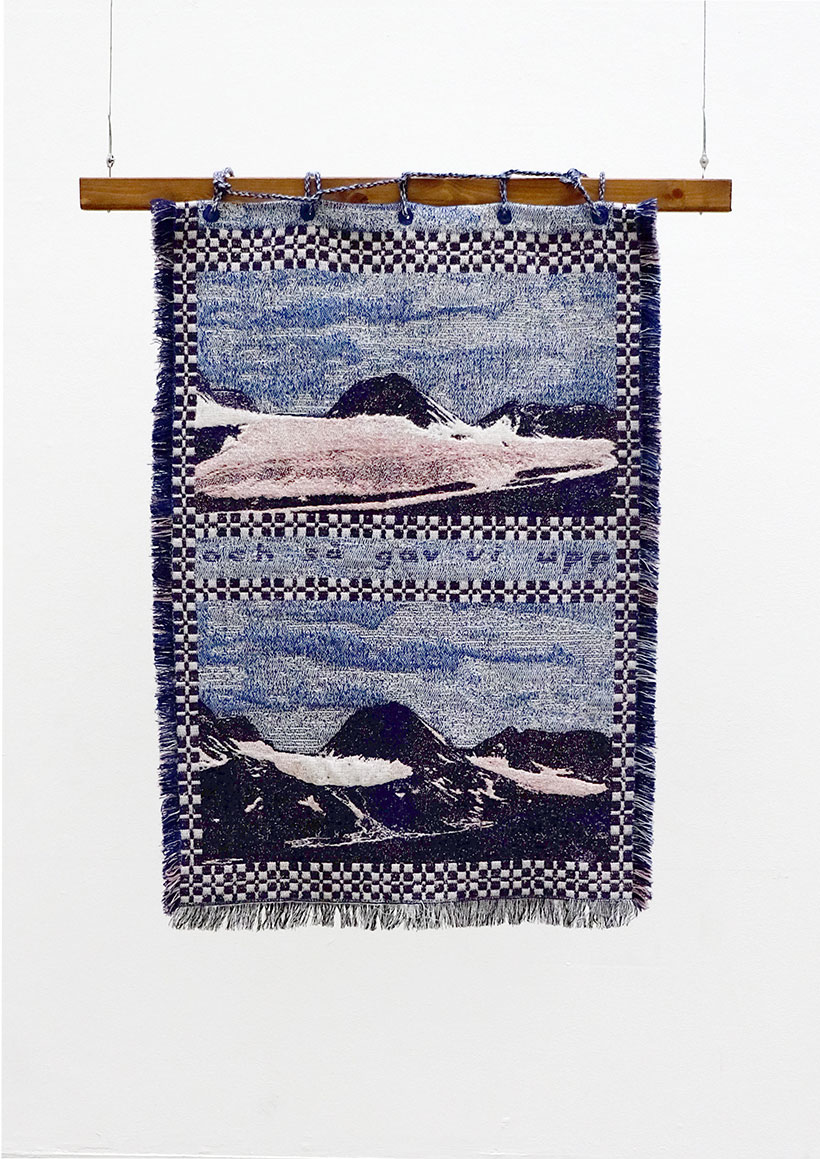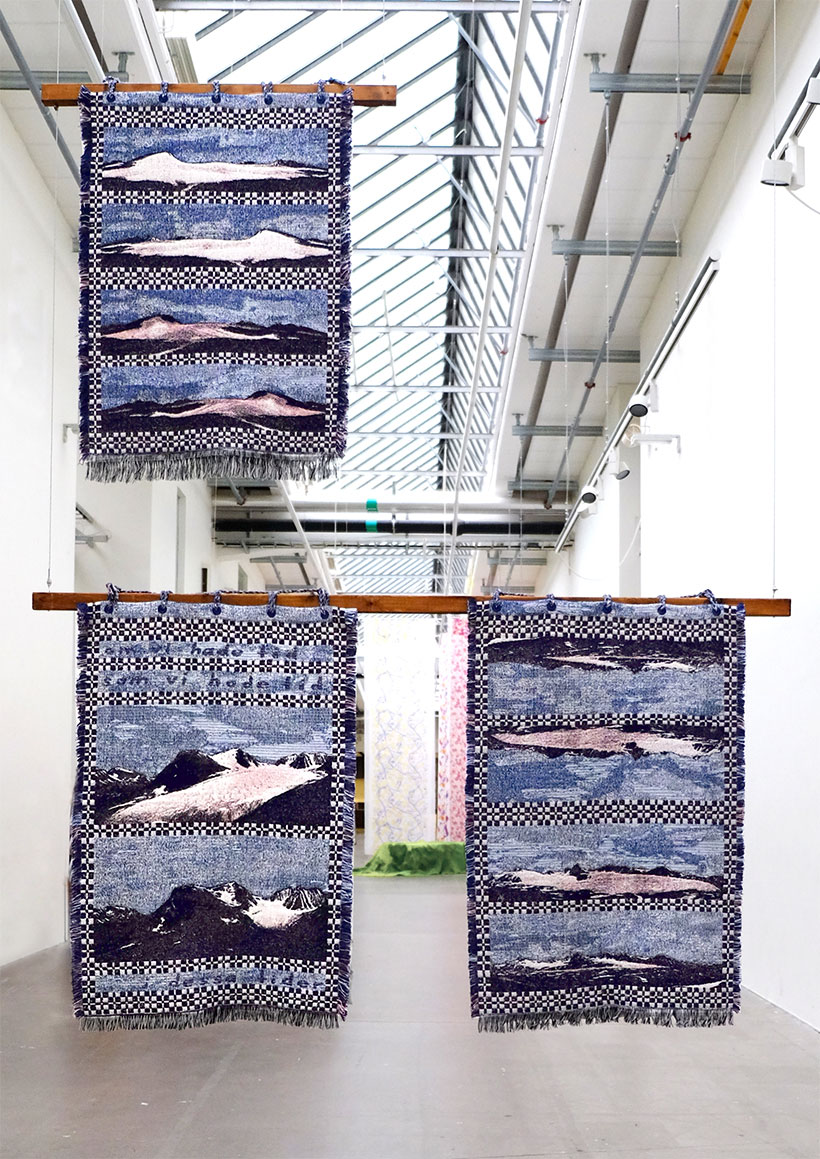 Portraits of Landscapes
For a while, I hung out almost exclusively with people interested in climate issues and the environment. From time to time, I felt at a bit of a disadvantage as an art student because I couldn't spout out facts like those who were studying more environmental science-based subjects. Yet I could also see in that group that we could accomplish a lot together. You learn the fact-based science and we learn how to influence in a more emotional way through artistic creation.
This then, is an attempt to artistically depict a problem. I hope that you understand. And whatever your understanding may be, it is right.
But really this project is very much an examination of digital weaving.
Landskapsporträtt
Under en tid umgicks jag nästan uteslutande med människor intresserade utav klimat och miljö. Det hände där och då att jag kände mig i underläge som konststudent för att jag inte kunde slänga mig med fakta likt de som pluggade mer miljövetenskapliga ämnen. Hur som, jag kunde också se i det umgänget att vi skulle kunna göra mycket ihop. Ni som lär den faktabaserade vetenskapen och vi som lär hur man på ett vidare mer känslomässigt vis kan påverka genom gestaltning.
Så det här är ett försök att gestalta ett problem. Jag hoppas att ni förstår och oavsett vad ni förstår så är det rätt.
Men egentligen är det här projektet mycket ett undersökande av den digitala vävningen.