Lena Royalz Otterheim
Bachelor/Textiles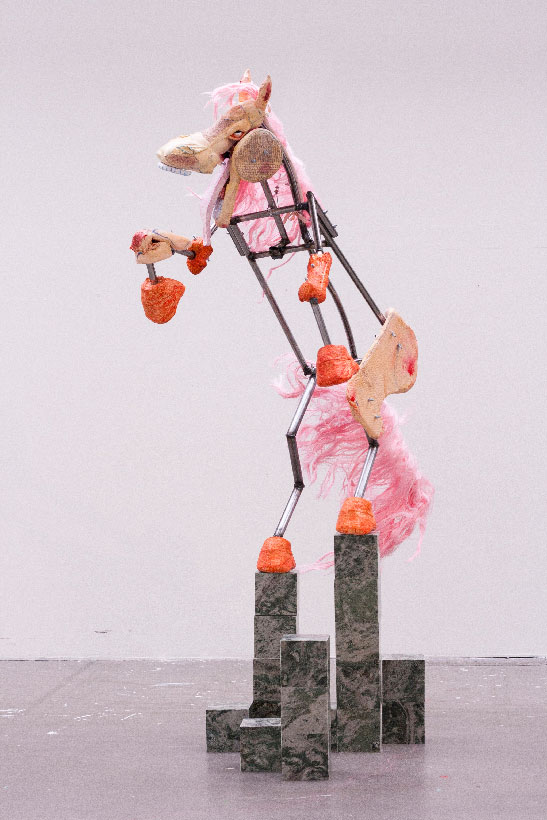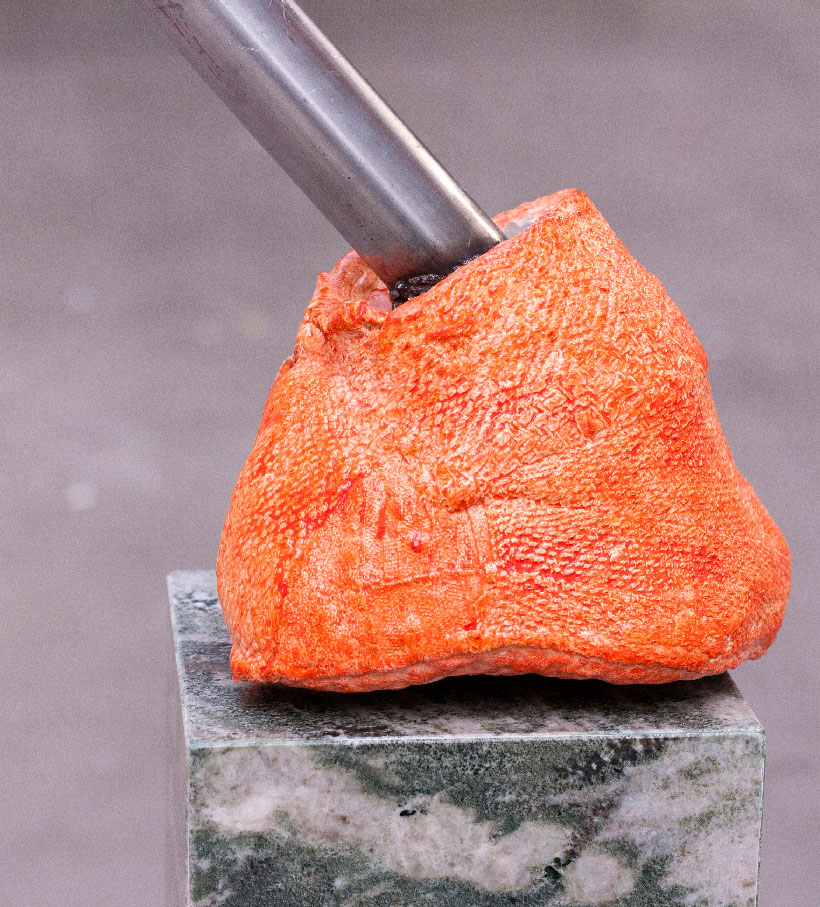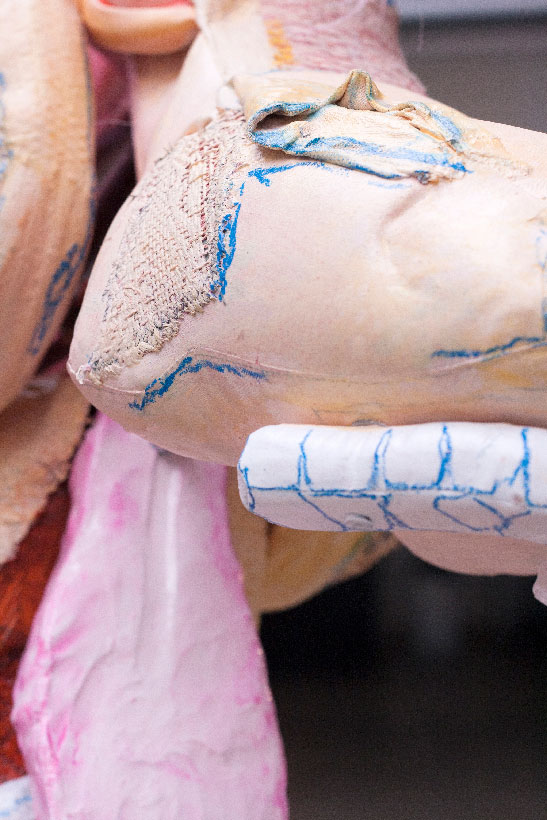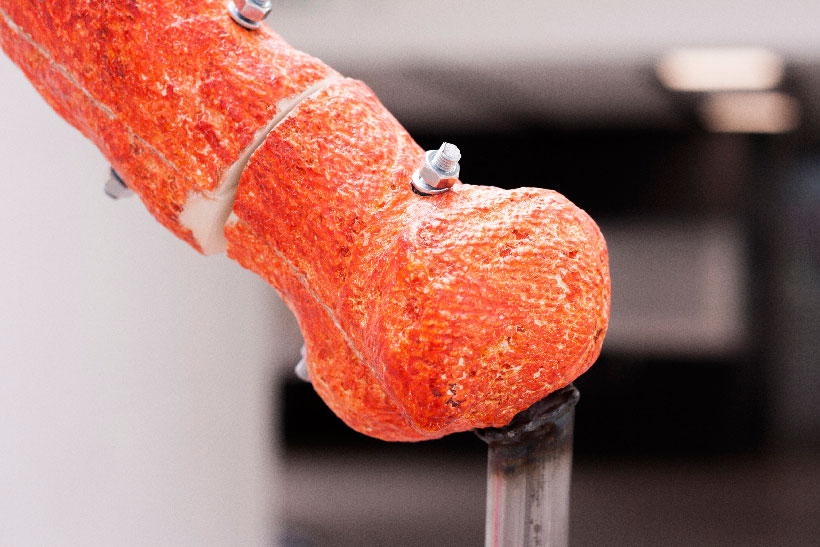 The Trojan Horse
Textile weave is like skin. The irregularities in the weave, or the 'imperfections', are what happens with our skin over the years. It is these scars, these wounds, these warts and these birthmarks that tell a story. When I weave, I always leave room for chance so that errors can occur. Maybe I skip a treadle press or a heddle eye. I use the restlessness in my body to give the woven cloth life and create a story. I mix different thicknesses of yarn to create irregularities in the skin. As life is lived.
Sometimes the skin is smooth and calm, but then the threads surge up, move erratically and compete for the spotlight. One thread breaks off and its repair creates a dimple or a bulge. Signs of life.
Somewhere here, the individual begins to emerge. The unique person, some threads inherited, some picked up along the way. Threads I received from my mother and my grandmother, but also threads that are newly constructed. I bought one thread at a shop in Moscow, this one is made in Taiwan.
Den Trojanska Hästen
Textil väv är som hud. Ojämnheterna i väven, eller "felen" är det som händer med huden genom åren. Det är ärren, såren, vårtorna och födelsefläckarna som berättar en historia. När jag väver lämnar jag alltid plats åt slumpen så att fel kan uppstå. Kanske hoppar jag över en trampa eller ett solvöga. Rastlösheten i min kropp använder jag till att ge väven liv och bygga en historia. Jag blandar tjockleken på garnet för att skapa ojämnheter i huden. Såsom livet levs.
Ibland blir huden slät och lugn men sen brusar trådarna upp, rör sig oregelbundet och tävlar om att hamna i fokus. Ett garn går av och lagningen skapar en grop eller utbuktning. Tecken på liv.
Någonstans här börjar individen växa fram. Den unika människan, somliga trådar ärvda, somliga hittade på vägen. Det är trådar jag fått av min mamma och mormor men även nytillverkat. En tråd har jag köpt i en butik i Moskva, den är made in Taiwan.