John Claesson
Bachelor/Textiles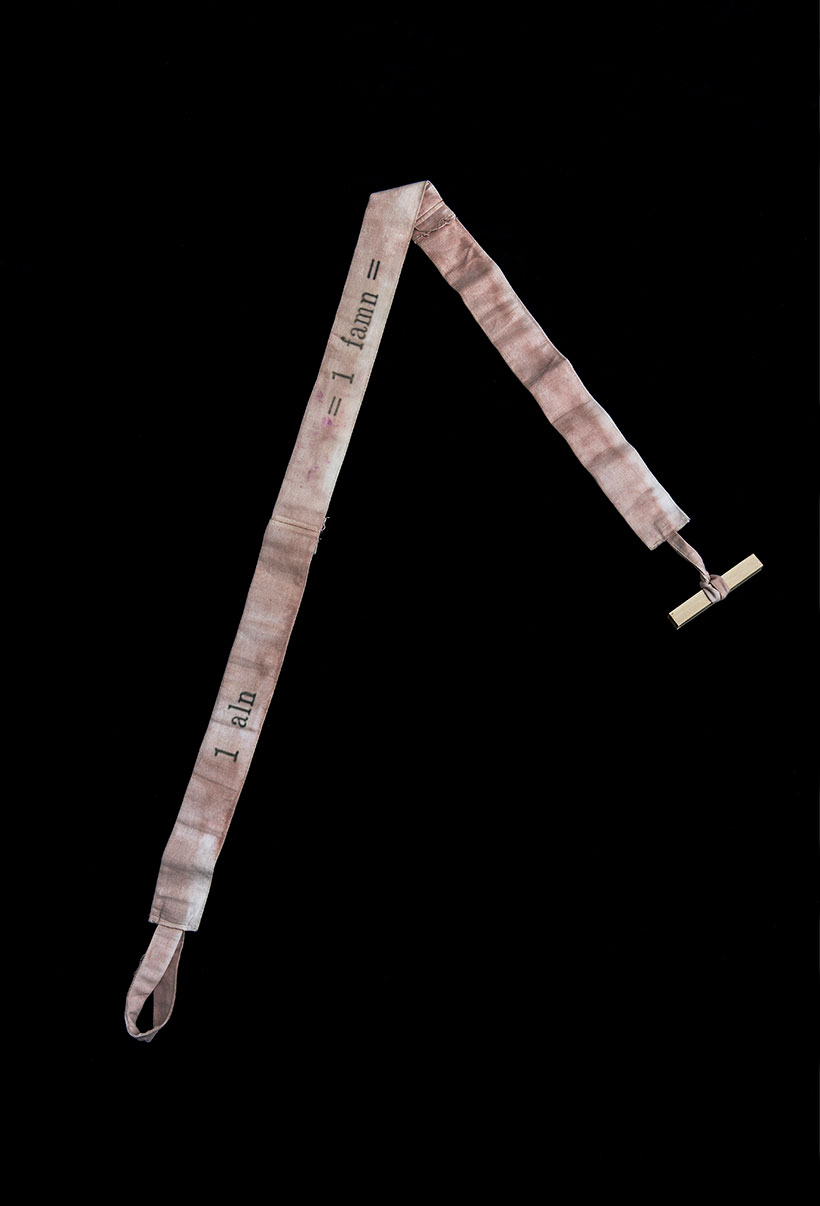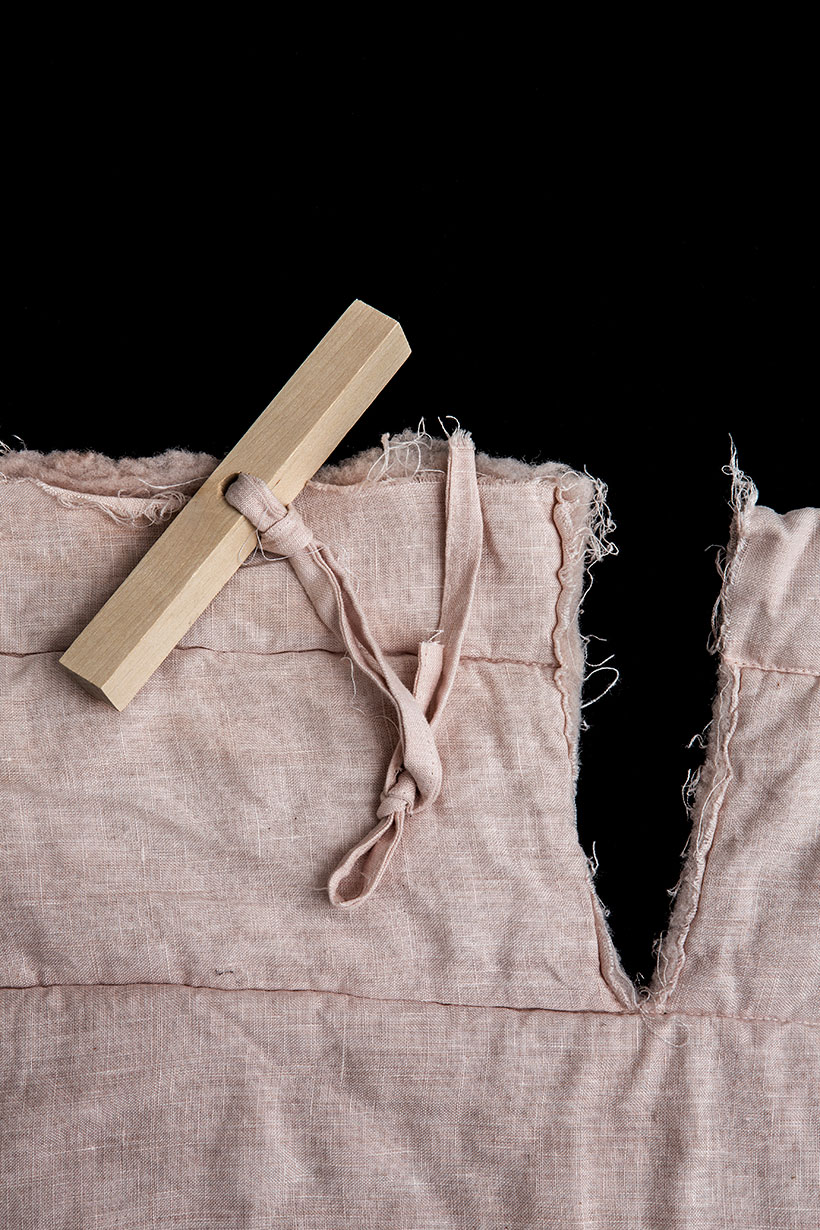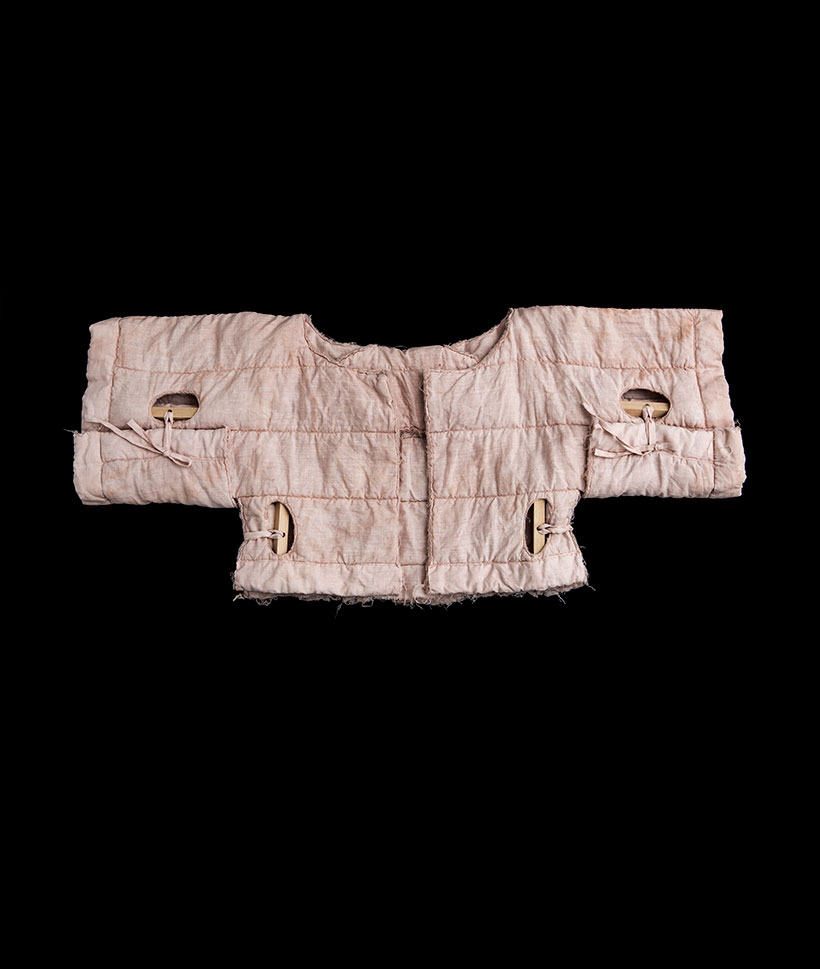 Jacket June 2020
Jacket June 2020 questions modern valuations and standardisation by numbers. The jacket was designed using the 'ell', which is an old unit of measurement based on the individual body rather than on the general measurements of mass production. It looks from its own time back on a past era without ruling out its solidarity and affinity with either of them. It allows itself to be defined neither as traditional nor as modern. Jacket June 2020 is a standard model made by hand so that it can be easily reproduced according to other ells.
I found the jacket in a box in the attic. The sides of the box were exactly the same length as the distance from the tip of my index finger to my elbow. I started using the jacket that was folded up inside. I wore it with my torso. It made me fling out my arms and soon we were dancing together. We danced after the industrial revolution but also with everything that came before. We danced to the beat of this summer.
I make clothes and I use them in my daily life. Meanwhile, I write texts. Stories from working with Jacket June 2020 (and upcoming works) can be read at johncamaronclaesson.com
Jacka juni 2020
Jacka juni 2020 ställer sig frågande till modernitetens värderande och standardiserande efter siffror. Jackan konstrueras med den äldre måttenheten "aln" som baseras på den individuella kroppen istället för massproduktionens generella mått. Den blickar tillbaka på en dåtid från sin samtid utan att utesluta sin samhörighet med någon utav dem. Den låter sig varken definieras som traditionell eller modern. Jacka juni 2020 är en standardmodell producerad för hand, för att med enkelhet kunna reproduceras efter andra alnar.
Jag hittade jackan i en låda på vinden. Sidorna på lådan var precis lika långa som avståndet mellan spetsen på mitt pekfinger och min armbåge. Jag började använda jackan som låg hopvikt däri. Jag bar den med min överkropp. Den lät mig slänga med armarna och snart dansade vi tillsammans. Vi dansade efter den industriella revolutionen men nu också med allt innan dess. Vi dansade till den här sommarens beat.
Jag gör kläder och använder dem i min vardag. Under tiden skriver jag texter. Berättelser från arbetet med Jacka juni 2020 (och kommande arbeten) finns att läsa på johncamaronclaesson.com