Tina Domeij
Master/CRAFT! Ädellab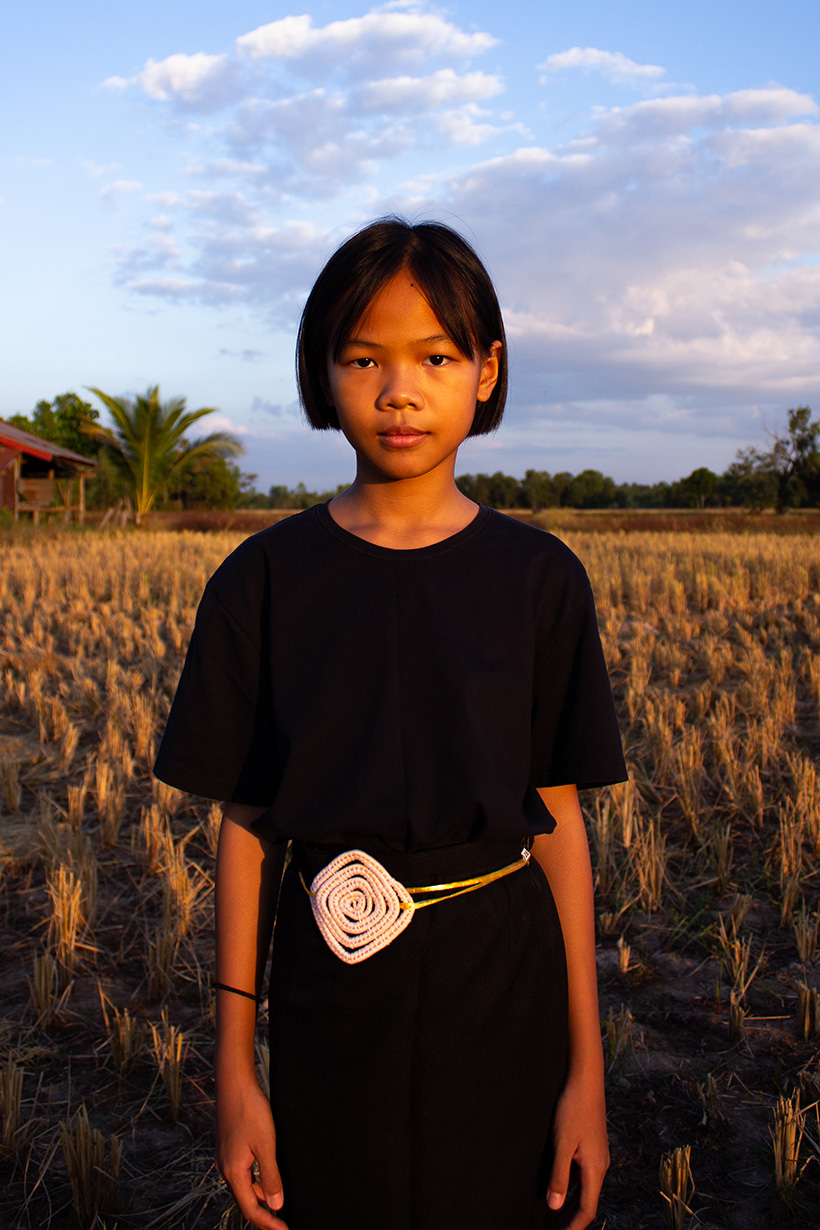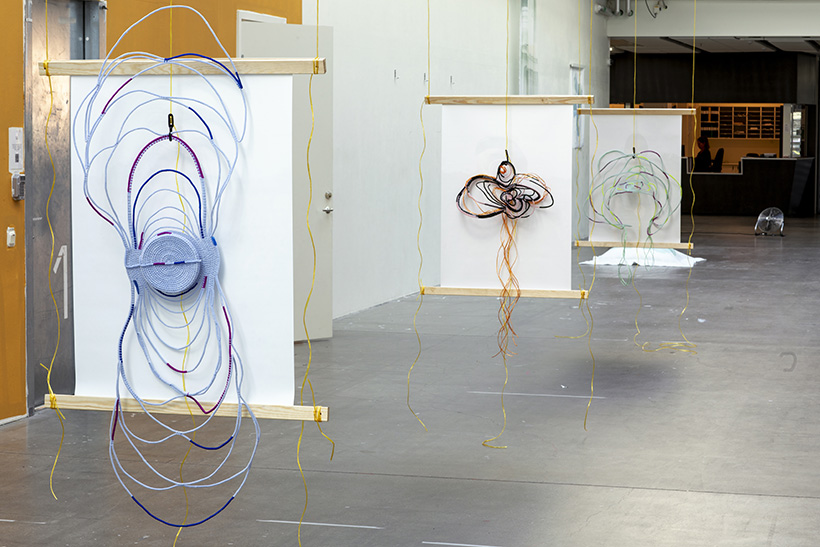 Fusion: An Exploration of Cultural Identity in Creative Practice
My degree project is about the feeling of standing in between the two worlds of my cultural heritage. It is about feeling connected but at the same time not connected to either, and the feeling of missing out on one part of my cultural heritage because of a language that I do not fully speak. I use a traditional craft from that side to build a bridge to fill the gap. My work is about combining both sides of my heritage, the connection/disconnection and fusing them together into one as I am a person of two cultures. By not putting myself in a box into which society wants me to fit, I challenge that norm also in my work. I have transformed a traditional craft, usually placed in a room of a house, into body pieces. The wearer is allowed to choose what kind of jewellery it is, and it can be placed in many different ways.
Fusion: An exploration of cultural identity in creative practice
Mitt examensarbete handlar om känslan av att befinna sig mitt emellan två världar av kulturell hemvist. Det handlar om känslan av att inte vara förbunden med någon av dem, och känslan av att ha förlorat en del av min kulturella hemvist på grund av ett språk jag inte till fullo behärskar. Jag använder mig av traditionellt hantverk från den ena sidan för att överbrygga tomrummet. Mitt arbete handlar om att kombinera båda sidorna av mitt arvegods, inkopplingen/frånkopplingen, och smälta samman dem till ett eftersom jag är en person med ett ben i varje kultur. Genom att inte placera mig själv i ett fack där samhället vill att jag passar in utmanar jag  även den normen i mitt arbete. Jag har förvandlat traditionellt hantverk, som vanligtvis placeras i ett rum i ett hus, till verk ämnade för kroppen. Bäraren tillåts att välja vilken typ av smycke det är och det kan placeras på många olika sätt.