Johan Schalin
Master/CRAFT! Ädellab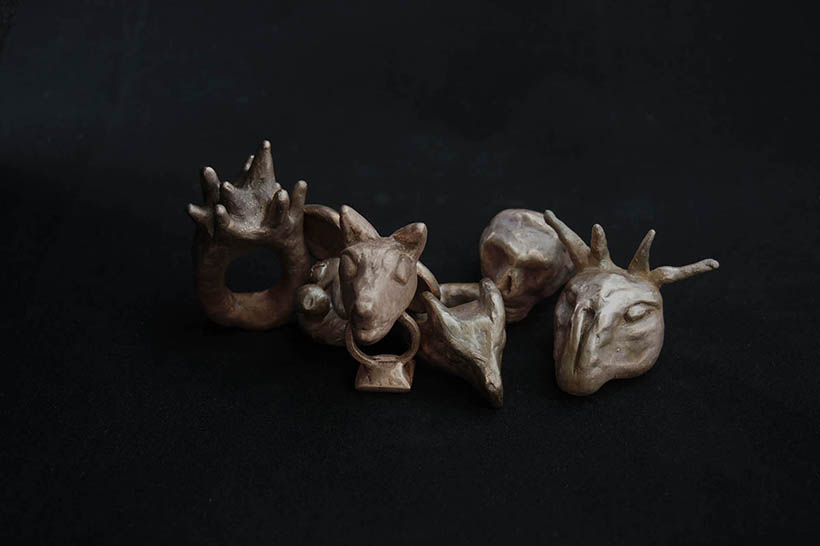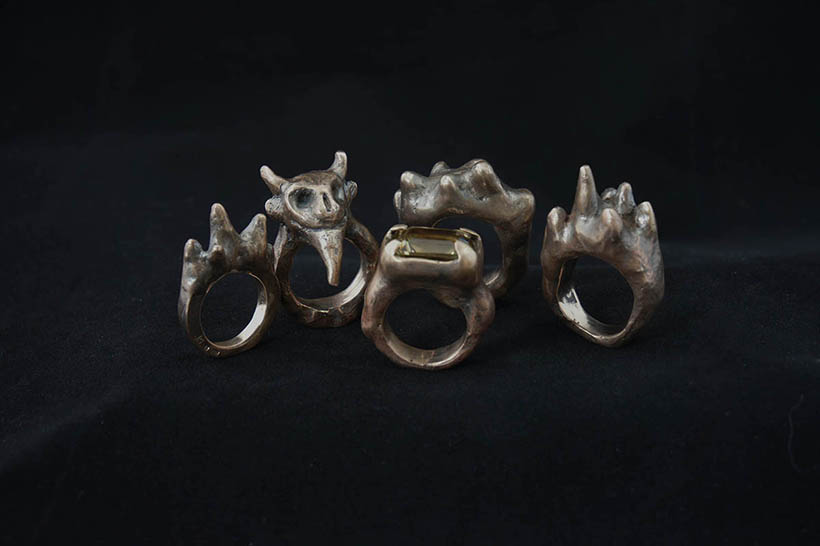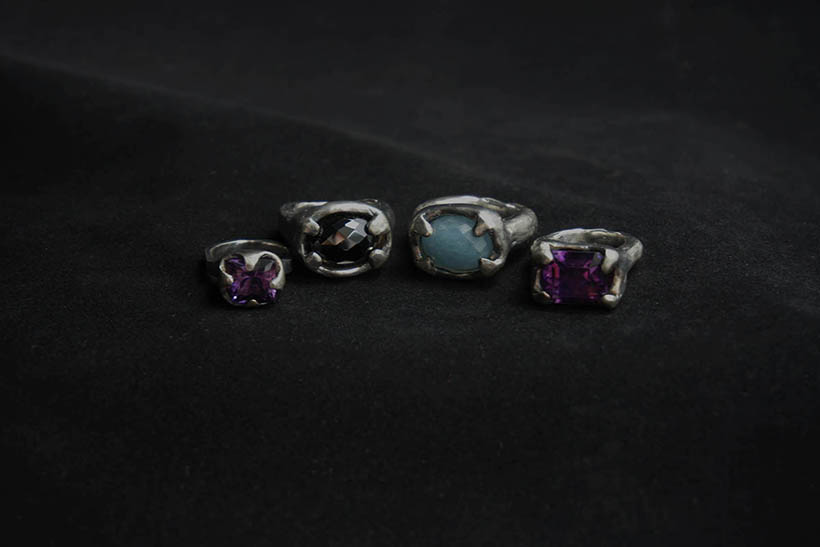 The Hoard
My way of understanding value, workmanship and transactions in a time of desire.
In my degree project, I will test my ideas on how transactions, value and workmanship are linked in our society; a society that seems to lose touch with the human hand. My work is a mix of jewellery and items that have a recognizable, or in some aspects, a generic look. I am talking about symbols linked to everyday cultural images such as the rock scene, influence of ancient jewellery, over medieval royal insignia to modern day jewellery.
I have chosen the image of 'The Hoard', which can be read in different ways. A 'hoard' can be a valuable treasure or just a collection of things, garbage or memorabilia without any intrinsic value.
The Hoard
Mitt sätt att förstå värde, handarbete och transaktioner i en tid av önskan. 
I mitt examensarbete kommer jag att pröva mina idéer om hur transaktioner, värde och handarbete kopplas samman i vårt samhälle; ett samhälle som verkar förlora kontakten med den mänskliga handen. Mitt arbete är en blandning av smycken och föremål som har en igenkännbar, nästan i vissa aspekter ett generiskt utseende. Jag talar om symboler kopplade till vardagliga kulturella bilder som rock-scenen, inflytande från forntidens smycken, över medeltida kungliga insignier till moderna tiders bijouterier.
Jag har valt bilden av "The Hoard", som kan läsas på olika sätt. En "hoard" kan vara en värdefull skatt eller bara en samling saker, skräp eller minnessaker utan något egentligt inbyggt värde.