Eva Skärlund
Master/CRAFT! Ädellab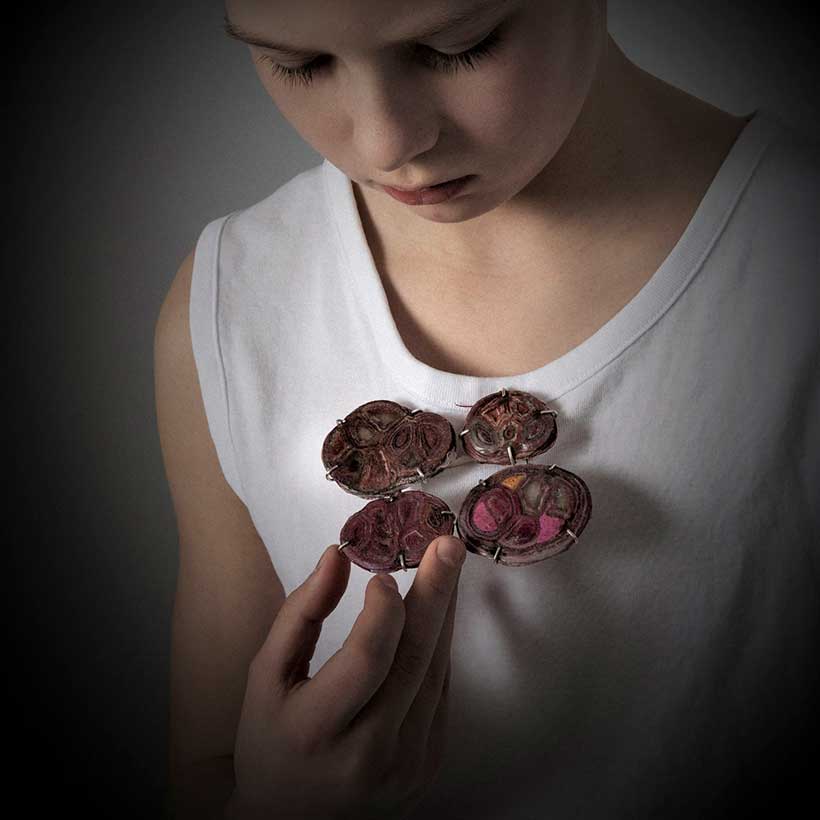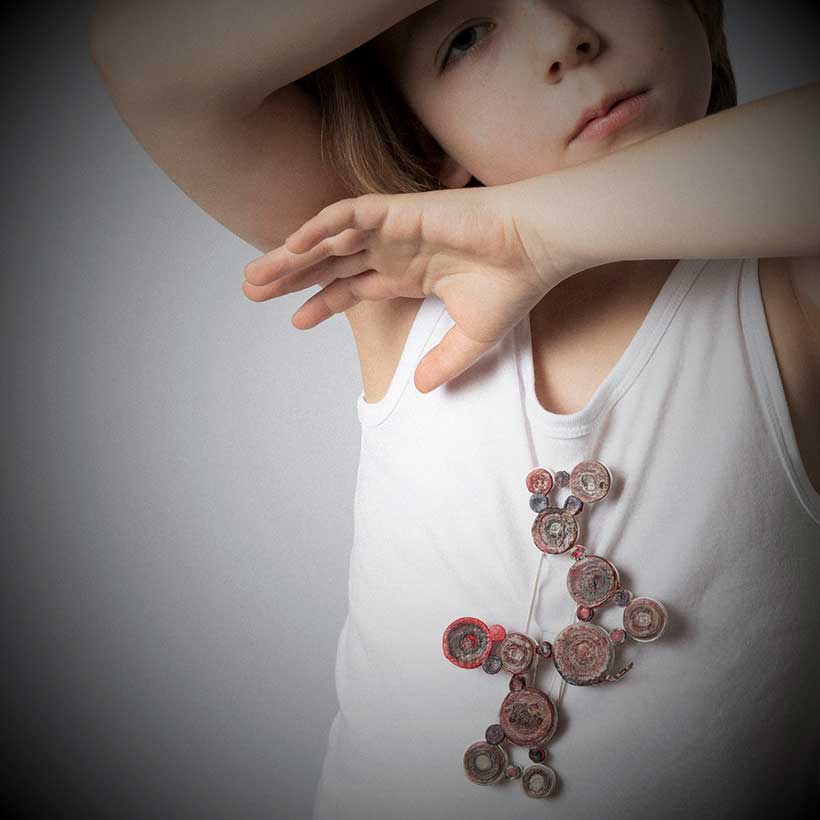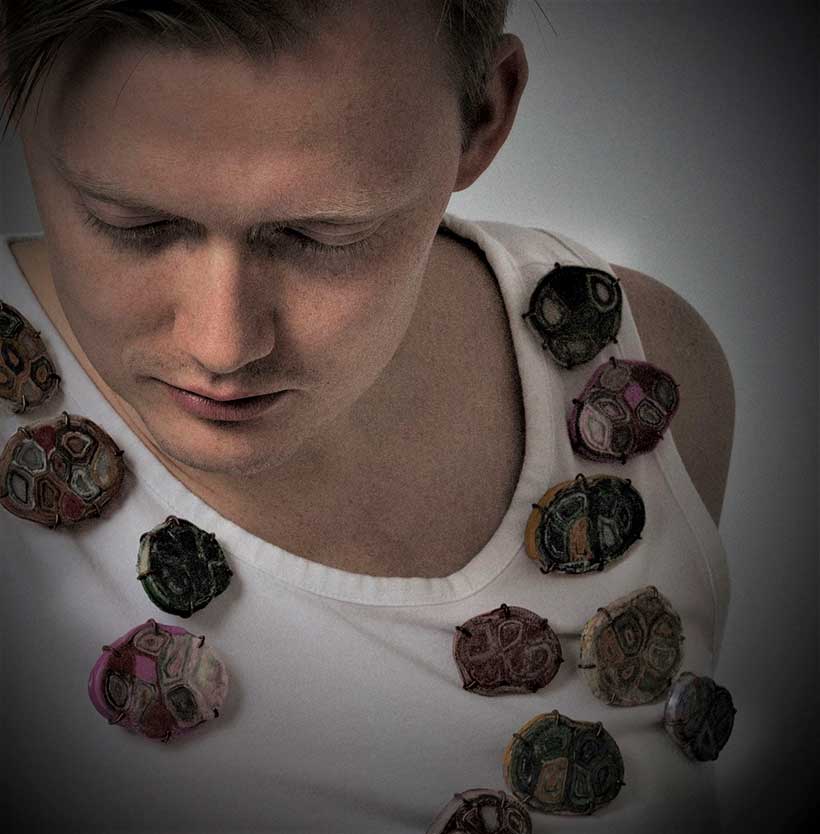 The Heritage
With a focus on climate change and supported by theories of semiotics and visual communication, my degree project has been concentrated on questions about what we leave as a legacy to our children and how I, as a jewellery artist, can interpret it. My own children may inherit freckles and an artistic sense, but they, along with all other children, may also take on a climate in crisis and large mountains of plastic. Plastic today is part of almost everything we humans do and is an obvious part of our everyday lives. Because of the long degradation time of plastic, our children and grandchildren will inherit all the plastic manufactured to date.
I want to visualise the meeting between the child and the plastic, between the future and the overly heavy, unmanageable legacy.
The brooches are made of plastic packaging from my family's plastic recycling and recycled silver or copper.
Arvet
Med fokus på klimatförändringar och stöd i teorier kring semiotik och visuell kommunikation har mitt examensarbete koncentrerats till frågor om vad vi lämnar i arv till våra barn och hur jag som smyckekonstnär kan tolka det. Mina egna barn ärver kanske fräknar och en konstnärlig ådra, men de får också tillsammans med alla andra barn, överta ett klimat i kris och stora berg av plast. Plast ingår idag i nästan allt som vi människor gör och är en självklar del av vår vardag. Som en konsekvens av plastens långa nedbrytningstid kommer våra barn och barnbarn ärva all den plast som hittills tillverkats.
Jag vill visualisera mötet mellan barnet och plasten, mellan framtiden och det allt för tunga, ohanterliga, arvet.
Broscherna är tillverkade av plastförpackningar från min familjs plaståtervinning samt återvunnet silver eller koppar.