Maya Jett
Master/Visual Communication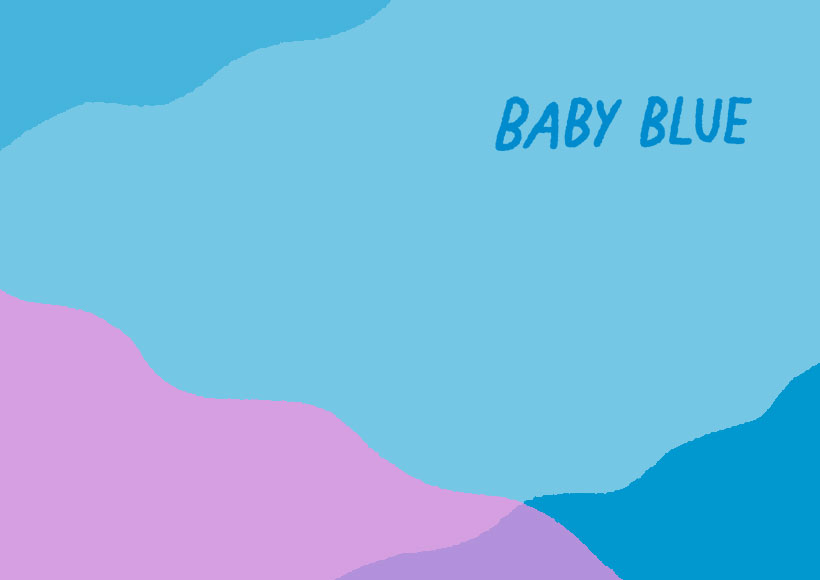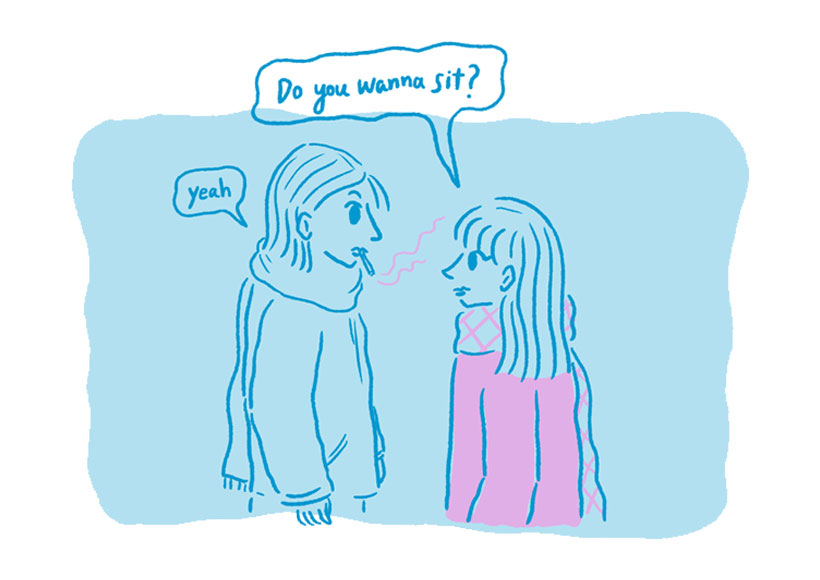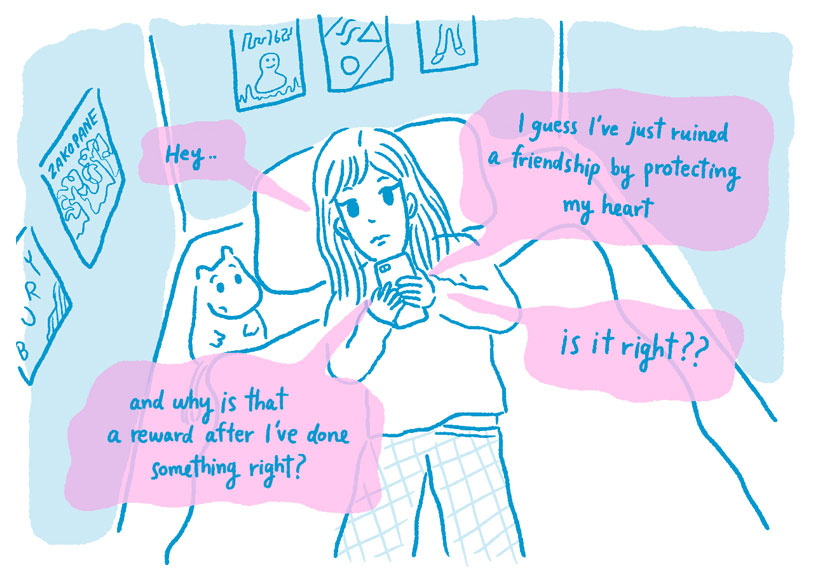 Baby Blue
"Blue is the colour of longing for the distances you never arrive in."*
For all my life, I have been interested in getting to know how relationships work between people. I have been curious, been loved, been broken by so many kinds of relationships and still, love is the only thing I always want to explore more. So, I started writing down the list of interesting 'love stories' in which I have been involved and told everyone, "I'm gonna do a comic book about love".
Baby Blue is one of my love stories that is closest to my heart. It's a story about friendship and one-sided romantic feelings, a love from a distance.
As an artist, to write down and draw everything is the best way to express and relive all the feelings I've felt.
💙
* Rebecca Solnit, A Field Guide to Getting Lost, (London: Penguin Books, 2006).
Baby Blue
"Blue is the colour of longing for the distances you never arrive in."*
Under hela mitt liv har jag varit intresserad av att förstå hur relationer mellan människor fungerar. Jag har varit nyfiken, varit älskad, knäckts av många olika typer av relationer och ändå är kärleken det enda jag vill lära mig mer om. Därför började jag skriva en lista över intressanta "kärlekshistorier" jag har varit involverad i och berättade till alla: "Jag ska göra en serietidning om kärlek".
Baby Blue är den av mina kärlekshistorier som ligger mig varmast om hjärtat. Det är en berättelse om vänskap och ensidiga förälskelser, kärlek på avstånd.
Att skriva och teckna är det bästa sätt jag som konstnär kan uttrycka och återuppleva alla känslor som jag har känt.
💙
* Rebecca Solnit, A Field Guide to Getting Lost, (London: Penguin Books, 2006).
Master
Visual Communication