Gyonyoung Yoon
Master/Visual Communication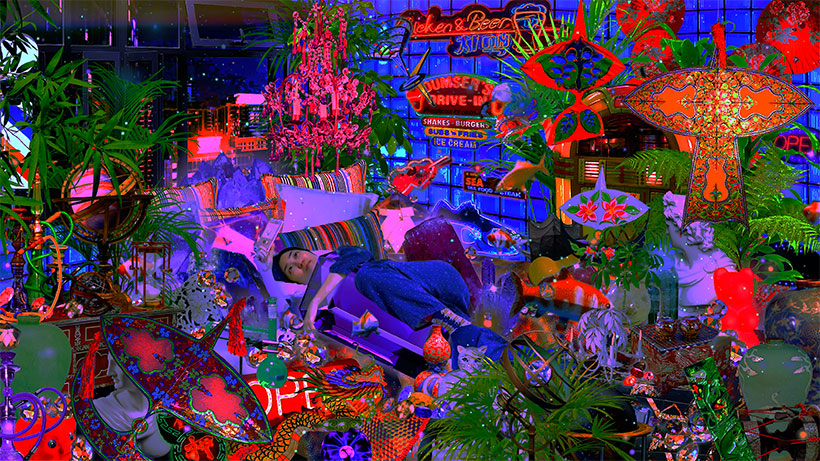 Filling in Physical Reality, Living in Digital Reality
My degree project is about the change in perception that digital technology has brought to my life, especially my life as an international student. When I began living way from home, I faced a problem that I had never had before – to find a place where I belong. I struggled to make a home in physical reality for a long time, but I failed, so I came up with a solution of making a home in digital reality and it has been successful. Now, I have my own sanctuary. I no longer feel detached. With this experience, I believe that physical reality can be replaced by digital reality. Physicality does not affect the perception towards existence anymore. I realised 'home' exists where my mind is, not where my body is.
Att fylla i den fysiska verkligheten, att leva in den digitala verkligheten
Mitt examensarbete handlar om den förändrade syn som den digitala tekniken har fört med sig i mitt liv, särskilt i mitt liv som internationell student. När jag flyttade långt hemifrån stod jag inför ett problem som jag aldrig haft innan – att hitta en plats där jag hör hemma. Under lång tid kämpade jag för att skapa ett hem i den fysiska verkligheten, men misslyckades. Så jag kom på lösningen att skapa ett hem i den digitala verkligheten, och den har varit framgångsrik. Nu har jag min egen helgedom. Jag känner mig inte längre avskuren. Med den här erfarenheten tror jag på att fysisk verklighet kan ersättas av en digital verklighet. Det fysiska påverkar inte längre synen på existensen. Jag insåg att mitt "hem" finns där mitt sinne är och inte där min kropp är.
Master
Visual Communication