Wictor Öberg
Bachelor/Ceramics & Glass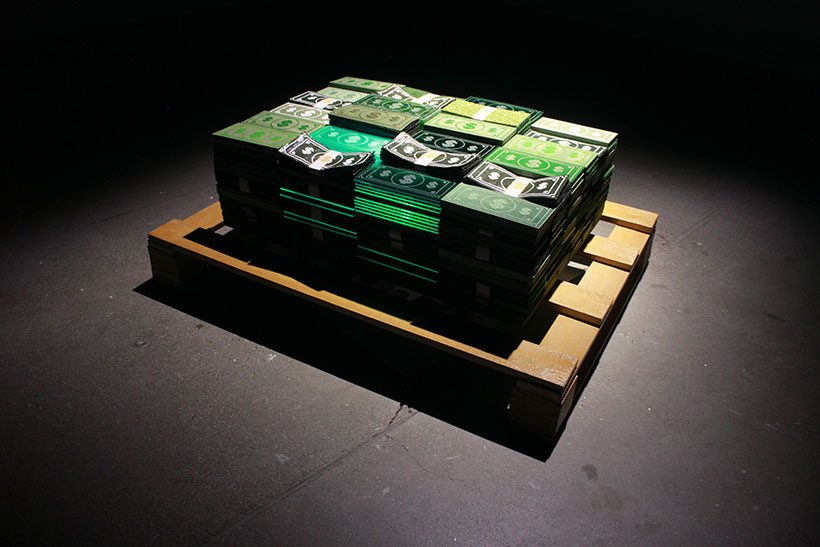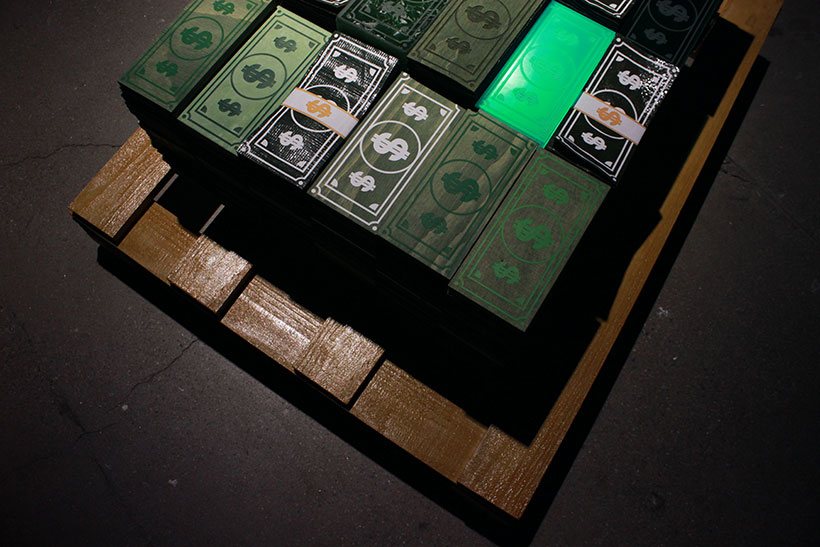 $TACK$
I've made my own currency, created my own wealth. My degree project is a metaphor for the acquisitiveness that rules and affects our time. I'm thinking about the capitalistic culture where wealth outweighs everything else. I see it as a denial of true values. Money is an illusion that we, as a society, have let dictate the world's distribution of rights, as well as its responsibilities. I want to create the same illusion of value, and through that, possibly create something valuable.
The moment when the existing and non-existing blends together.
I see it as my mission to bend our conceptions of materiality. I almost exclusively use recycled materials in my practice, because I can. The materials are there and I see them. This figuration of stacks, made from different materials through different techniques, might give all materials equal worth and cancel out the hierarchy of values.
$TACK$
Jag har gjort min egen valuta, skapat min egen rikedom. Mitt examensprojekt ska fungera som en metafor för ha-begäret som styr och drabbar vår samtid. Jag tänker på den kapitalistiska kultur där rikedom väger tyngre än något annat. Jag ser det som en förnekelse av sanna värden. Pengar är en illusion vi tillsammans som samhälle har låtit diktera världens fördelning av rättigheter, och skyldigheter. Jag vill skapa samma illusion av värde, och därigenom eventuellt i slutändan ha skapat något värdefullt.
Ögonblicket då det existerande och det icke-existerande blandas samman.
Jag ser det som mitt uppdrag att böja lite på de föreställningar vi har om materialitet. Jag använder nästan uteslutande återvunna material i min praktik, för att jag kan. Materialen finns, och jag ser dem. Gestaltningen av sedelbuntar av olika material, tillverkade genom olika tekniker, gör eventuellt att alla material får samma värde och värde-hierakin slås ut.