Alexandra Johansson
Bachelor/Ceramics & Glass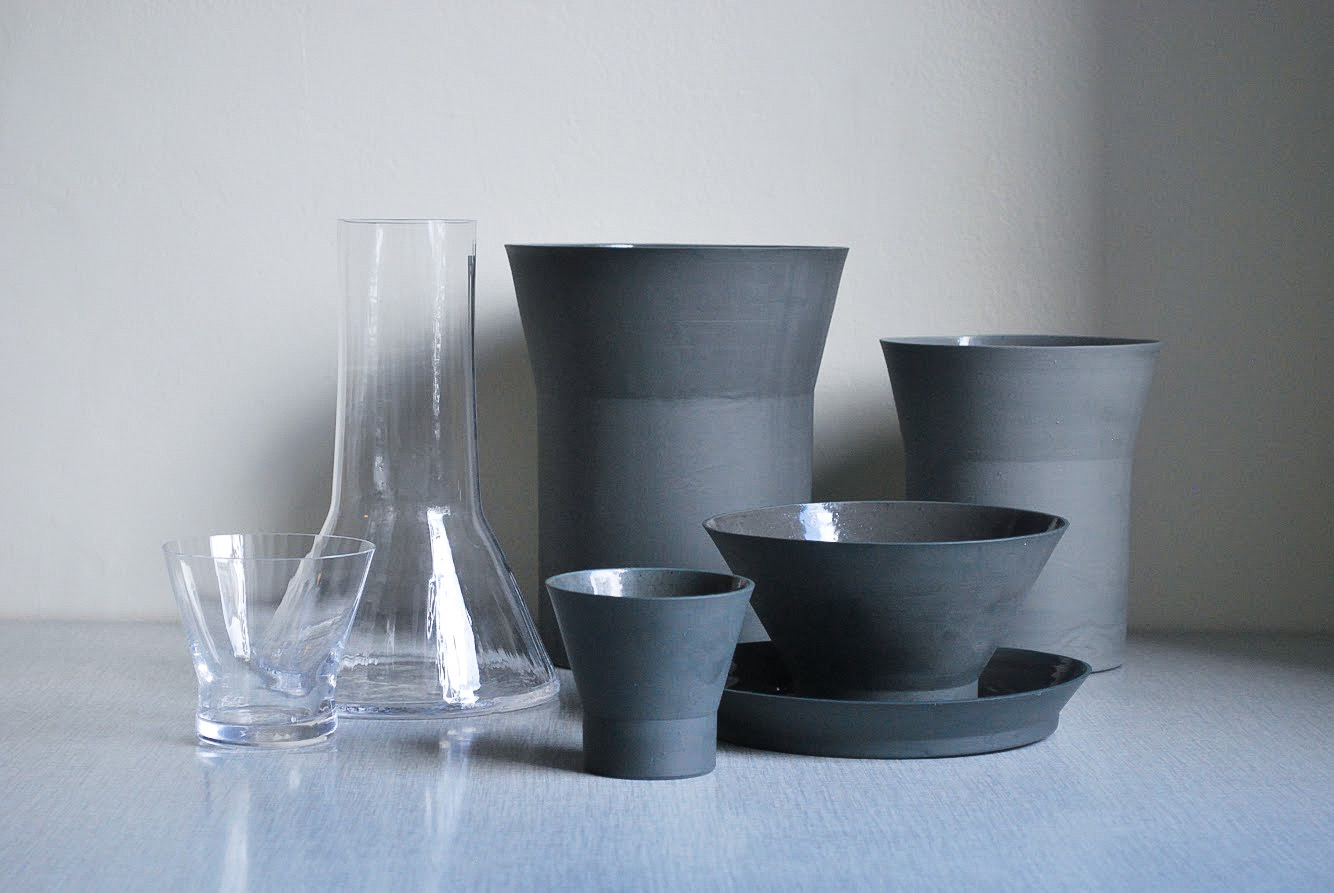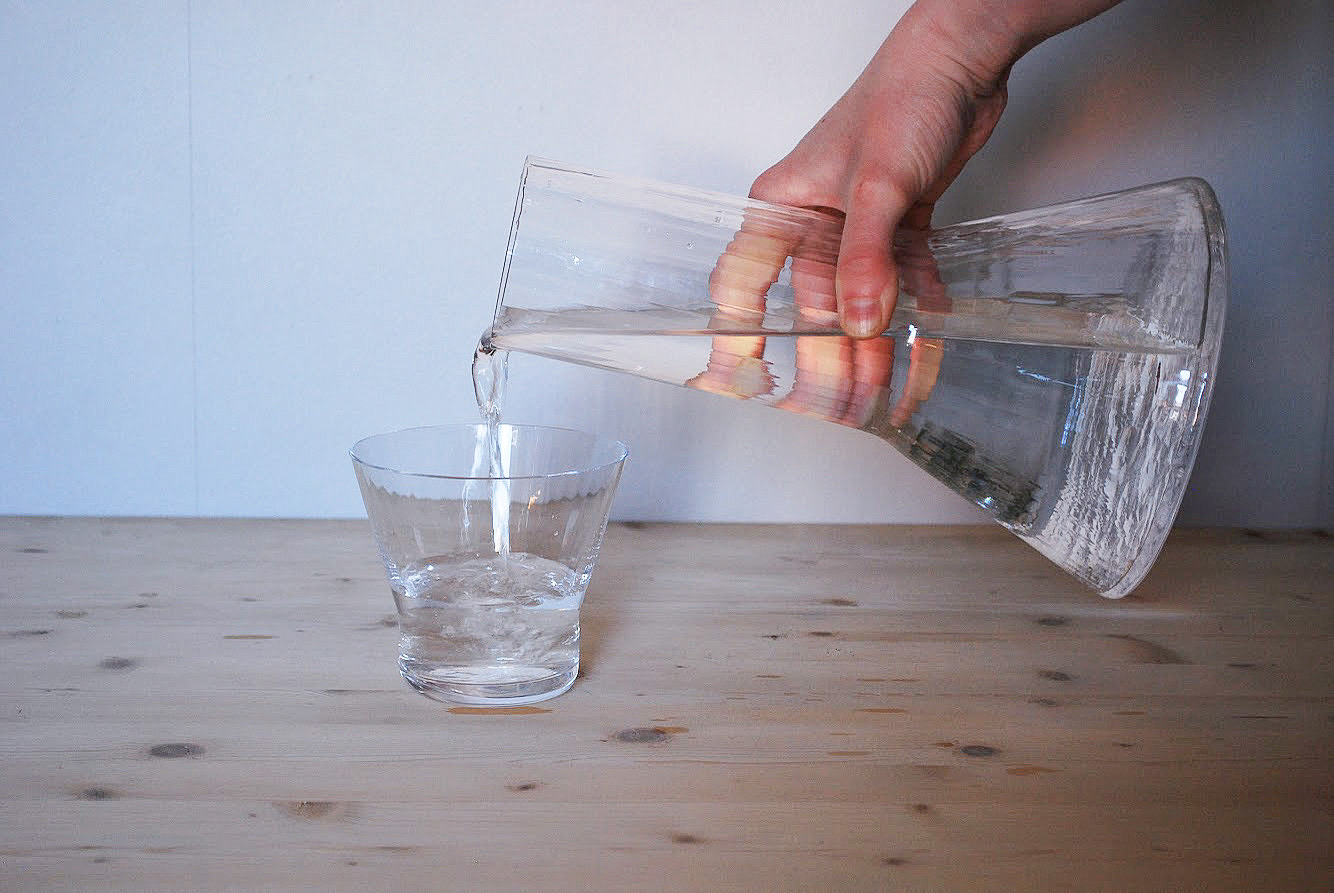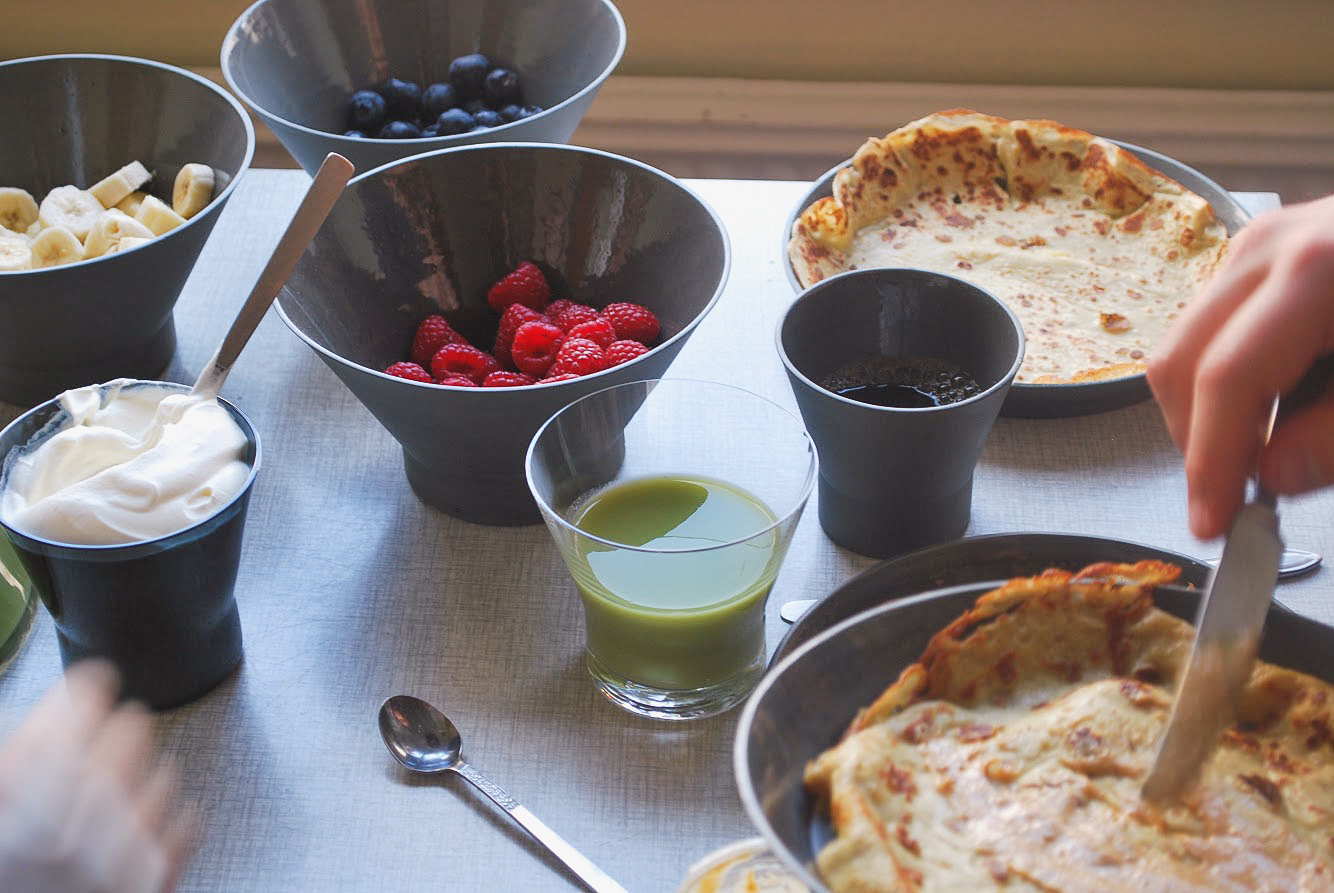 Bällsta Servisen
I have made a series of contemporary tableware that is inspired by my upbringing, my safe place and the Bällsta radar tower, also called the 'golf ball'. The radar tower has always been an indication that I'm close to home.
My safe place is mainly linked to security at home and my everyday life. In this place, I spend most of my time.
For many, one's home may not be a remarkable place. But hopefully it is safe and guaranteed. A fact. Same as the physical fact that we have to eat and drink. I am absolutely sure that every time we drink or eat, that it is not a magical experience. Or, at least it is not for me. But I still think there is a difference between glass and glass. Eating can be banal and, as many might call it, 'everyday', and it can also be an experience and a pleasure. I want my things to be part of that experience as much as they are everyday. They don't have to be anything remarkable but hopefully something safe and guaranteed. Much like my morning coffee.
What then makes something everyday? Is it the repetition of an act? A pleasant feeling? Security?
I think forms can talk to me. I give shape to something and get shape back. It's hard to put into words what it is that makes me feel safe in certain forms. It's something I constantly try to capture, explain and repeat.
By depicting a part of my childhood, I want to capture my security and offer it to you. I give you multifunctional tableware which is adapted to the present everyday life. And my wish for this series is for it to be used.
Bällsta Servisen
Jag har gjort en samtidsservis som är inspirerad av min uppväxt, min trygga plats och Bällsta radartorn, även kallad "golfbollen". Radartornet har alltid varit en indikation till att jag är nära hem.
Min trygga plats är främst kopplad till trygghet i hemmet och vardagen. På och i den platsen jag spenderar mest tid.
Hemmet kanske för många inte är en märkvärdig plats. Men förhoppningsvis är den iallafall trygg och garanterad. Ett faktum. Samma som det fysiska faktum att vi måste äta och dricka.
Jag är helt säker på att varje gång vi dricker eller äter är det inte en magisk upplevelse. Eller så är det iallafall inte för mig. Men jag tror ändå att det är skillnad på glas och glas. Att äta kan vara banalt och, som många kanske kallar, "vardagligt", och det kan också vara en upplevelse och en njutning. Jag vill att mina saker är en del av den upplevelsen lika mycket som dom är vardagliga. Det behöver inte vara något märkvärdigt men förhoppningsvis något tryggt och garanterat. Ungefär som mitt morgonkaffe.
Vad är det då som gör någonting vardagligt? Är det upprepningen av en akt? En angenäm känsla? Trygghet?
Jag tror att form kan prata med mig. Jag ger form åt någonting och får form tillbaka. Det är svårt att sätta ord på vad det är som får mig att känna mig trygg i en viss form, det är något jag ständigt försöker fånga, förklara och upprepa.
Genom att avbilda en del av min barndom vill jag fånga min trygghet och erbjuda den till er. Jag ger er en multifunktionell servis anpassad till samtiden. Och min önskan med servisen är att den ska användas.