Inga Tsernova
Bachelor/Ädellab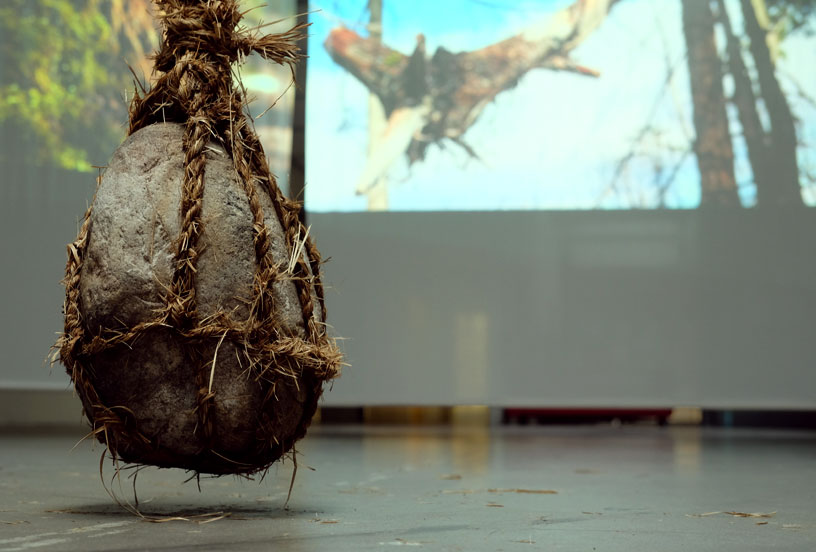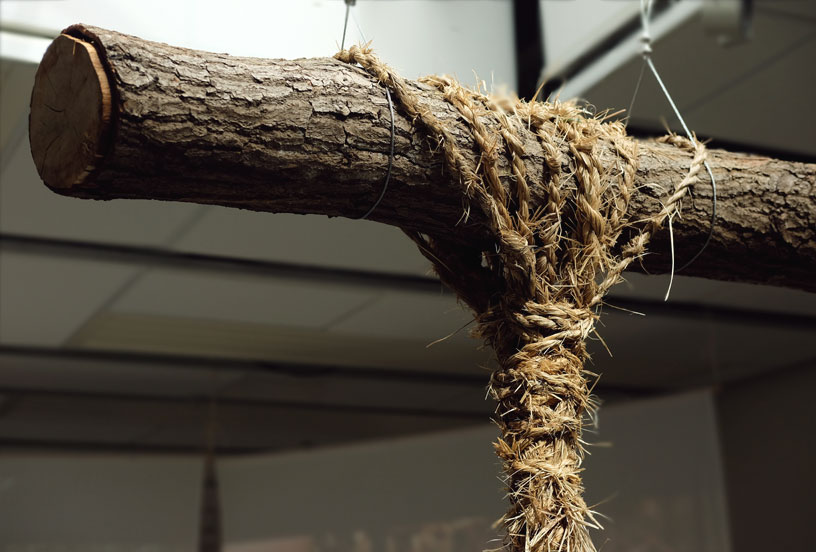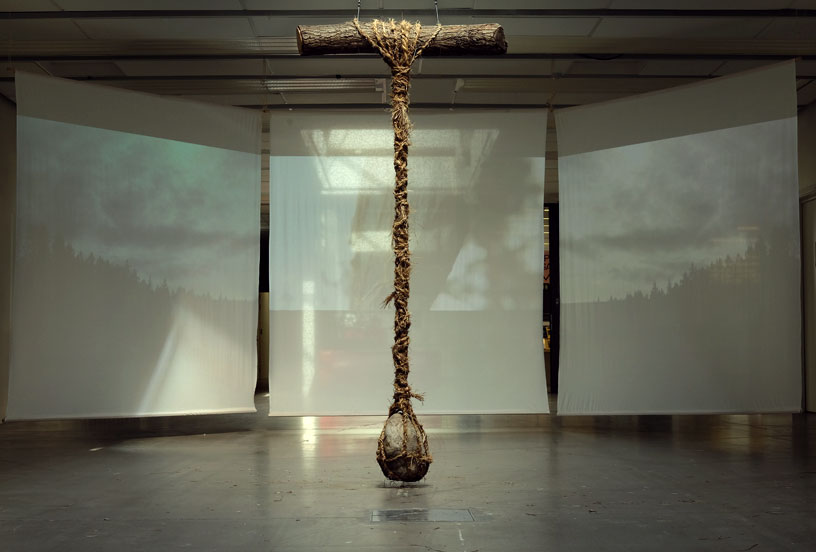 jag försöker låta bli
we become with all the rest. our borders towards the world are not sharp but fluent and in constant negotiation. the skin is not a barrier for the self, only a temporary home.
we burn the earth without noticing that we're the ones burning. when i breathe, the world will circulate in, out and through me. the body is material and materials are bodies. we all have a soul when we take notice of our nows and thens; the bodies of the world have histories, just as i do. i want to bend and compromise myself in our mutual becoming, don't want to be forceful to anyone. i am just a naked little monkey with fear of the dark in my bone marrow.
the stars are singing.
i take what i have. i ask for help and ask for permission and i craft my way through life. i try to find peace with everything being in constant change; any time, the string might break. i change and i become. the world becomes and we give birth to each other. i try to take my place in the becoming. i try to let be.
jag försöker låta bli
vi blir till med allting annat. våra gränser mot omvärlden är inte skarpa utan flytande och under konstant förhandling. huden är ingen barriär för jaget, bara ett temporärt hem.
vi bränner ner jorden utan att märka att det är vi som brinner. när jag andas cirkulerar världen in, ut och genom mig. kroppen är material och material är kroppar, vi har alla en själ när vi tillkännager våra nu, sen och då; omvärldens kroppar har historia, precis som jag. jag vill böjas och kompromissa mig själv i vår gemensamma tillblivelse, vill inte göra våld på någon av oss. jag är bara en naken liten apa med mörkerrädsla i benmärgen.
stjärnorna sjunger.
jag tar vad jag har, jag ber om hjälp, frågar om lov och jag hantverkar min väg genom livet. jag försöker finna ro i att allt är i konstant förändring, att när som helst kan tråden brista. jag förändras och jag blir till. omvärlden blir till och vi gör varandra. jag försöker ta min plats i blivandet. jag försöker låta bli.