Magnus Ekström
Bachelor/Ädellab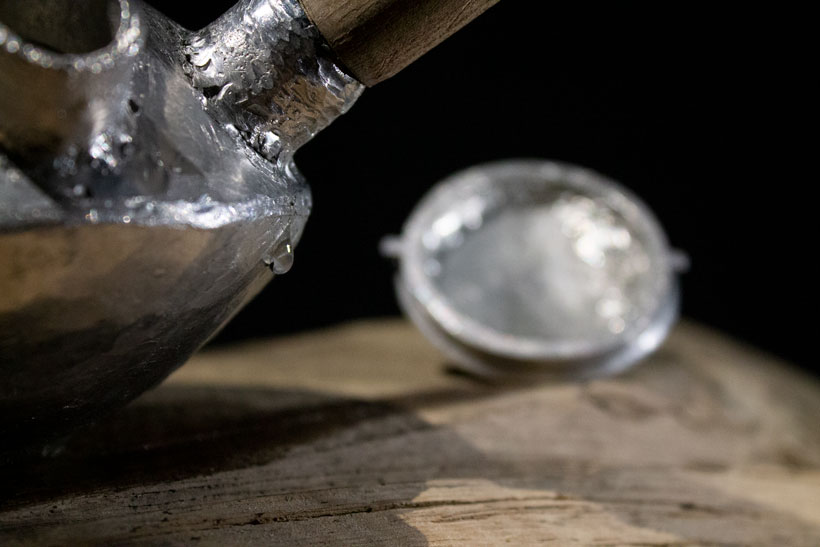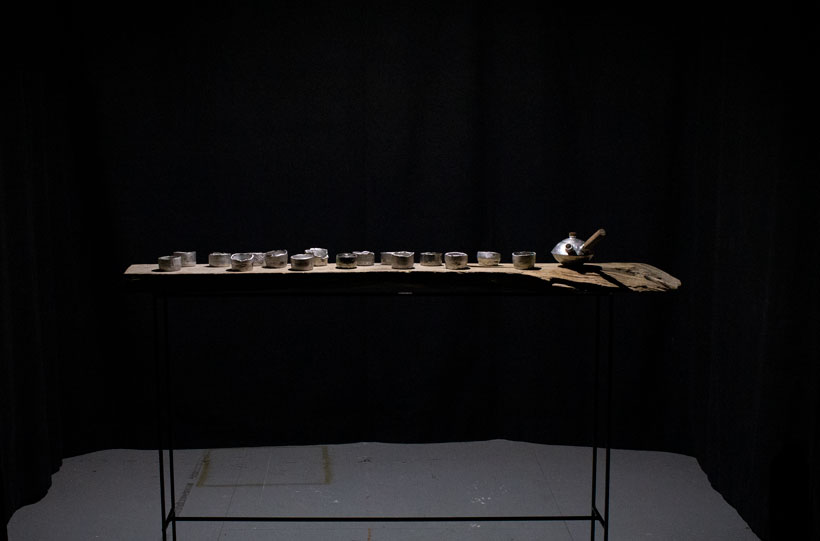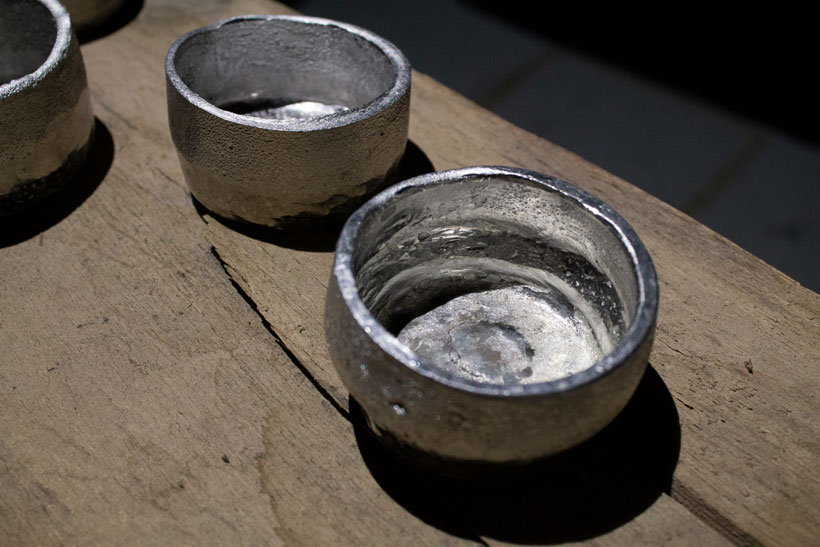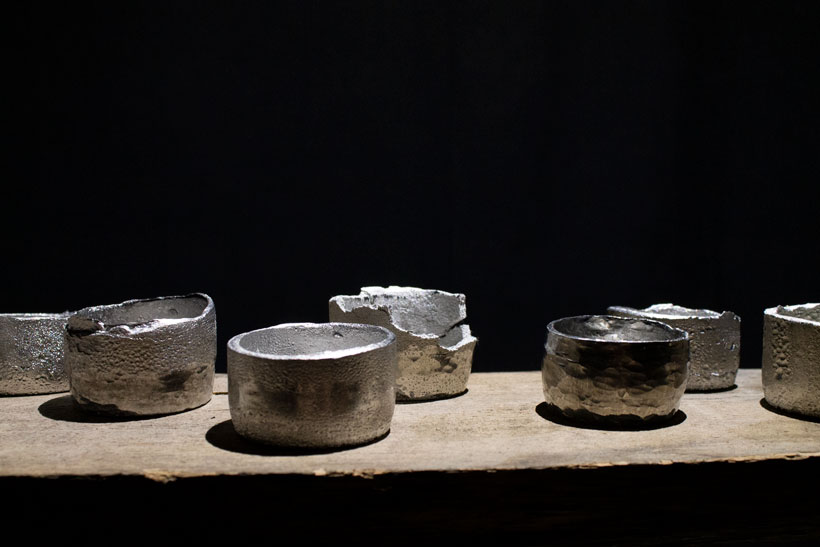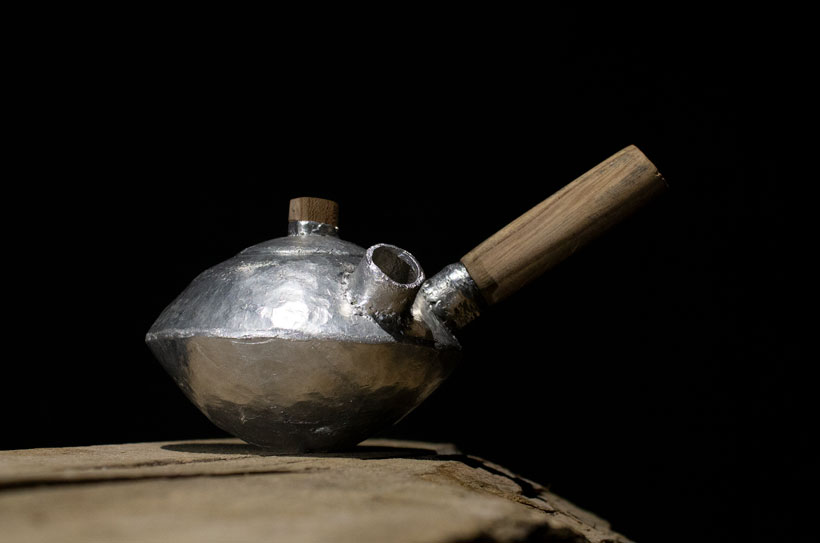 Breaking Point
The hardest part is perhaps always the beginning, to know how to put words to something outside of what we normally show. To engage in a discussion or to convey a story that has affected you. Harder still is to start when these things are breaking you apart. What I set out to make was a platform that could assist in this process through tactile experiences. Objects that you could use to start a dialogue or to interact with instead.
My work consists of a set of teaware made from pewter laced with lead. The material is chosen for its specific qualities: its mouldability, heat absorption and toxicity. The objects are made to resist notions of function from their very base components. The form is disrupted by the cracks developed through the smithing process. The material has been stretched towards its breaking point.
The lead leaves traces on everything it touches; there is a greasy, clingy feel on your skin after you handle the objects. Tea leaks in a slow flow from fractures big and small, but the inviting warmth of the tea remains long after you have poured the last cup or drank the last drop.
How do we react when the object no longer acts the ways we want? How do we react when the objects aim to harm us? How do we react when the cracks can no longer be hidden away?
Bryt Punkten
Den svåraste delen är nästan alltid att börja, att veta hur vi kan sätta ord för något utanför det vi vanligtvis vill visa. Att engagera sig i ett samtal eller dela med sig av en berättelse som berört en. Än svårare då de samtidigt bryter en itu. Det jag ville göra med mitt arbete var att skapa en plattform som kunde förenkla denna process genom taktila upplevelser. Objekt som kunde användas för att starta en dialog eller interagera med istället.
Mitt arbete består av en teservis gjort av bly berikat tenn. Materialet är valt för dess specifika formbarhet, värmehållning och giftighet. Objekten är gjorda för att motsätta sig de förväntningar vi har om funktion från de allra mest grundläggande komponenterna. Formen luckras upp av sprickor som tillkommit under smides processen. Materialet har sträckts mot sin bristningspunkt.
Blyet lämnar spår på allt den kommer i kontakt med, det sätter sig en klibbig känsla som sätter sig i huden efter att vi hanterat objekten. Teet läcker sakta ut från frakturer små som stora. Men den inbjudande värmen håller sig kvar långt efter att vi hällt den sista koppen och druckit den sista droppen.
Hur reagerar vi när objekten inte agerar så som vi vill? Hur reagerar vi när objekten vill skada oss? Hur reagerar vi när sprickorna inte längre går att dölja?