Simone Kuhs
Master/CRAFT! Ceramics & Glass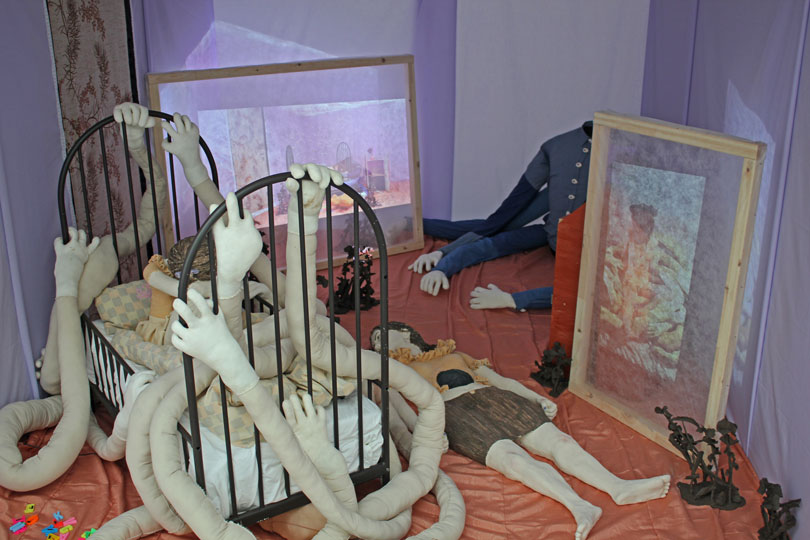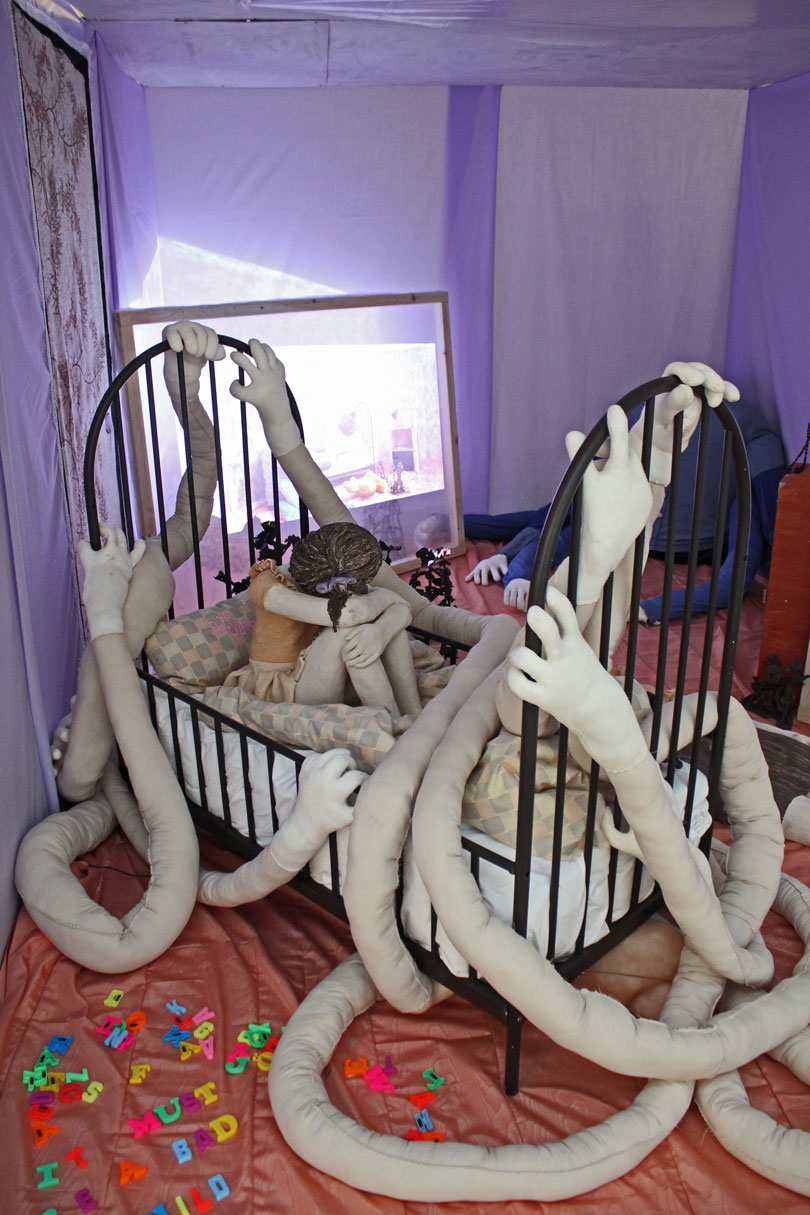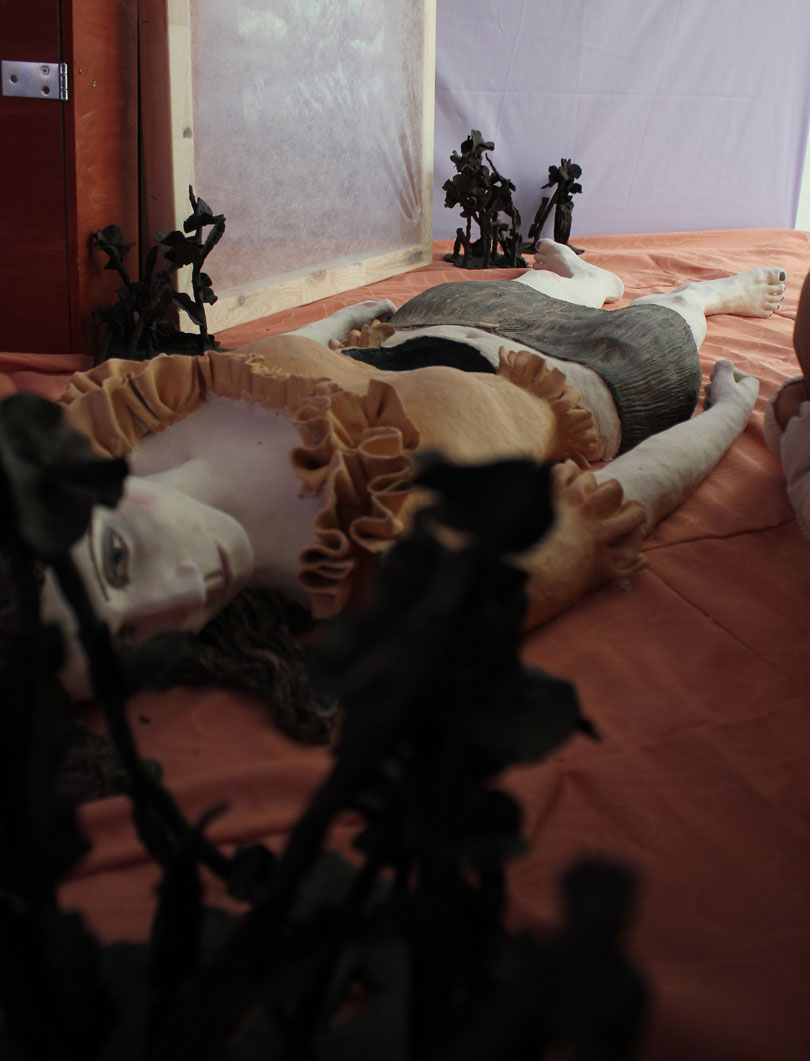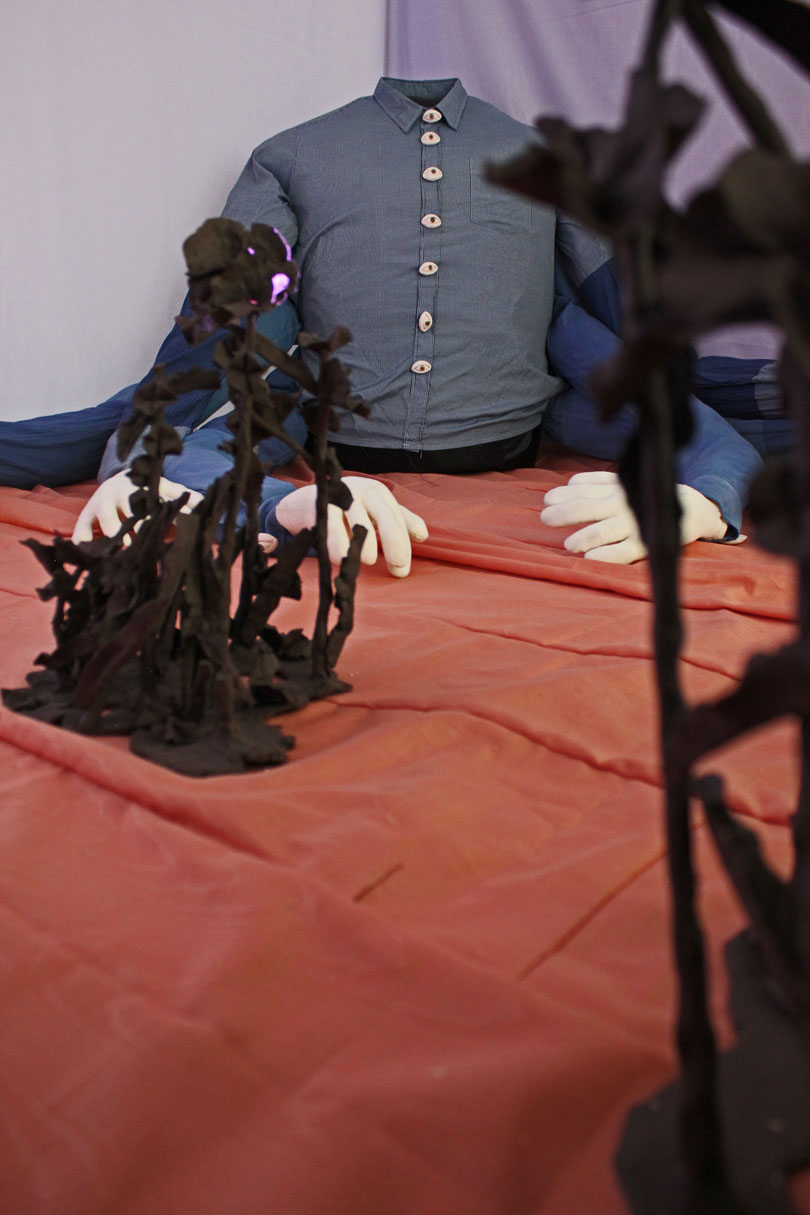 It Must Be a Bad Child
I build rooms, installations where I combine objects into scenes. This scene is an attempt to portray feelings and mental states surrounding sexual abuse. I'm building a girl's room, but it's more of a psychological place than a real room. I want to let the girl take her place and show a trauma that lives in the hidden, since the surroundings don't see, in the public space. It's about living with memories of a trauma in a traumatised body. I place two larger sculptures in the installation, a girl and a woman who share the (mental) room. The selection of materials is an important part of my practice. In my installations, there is almost always a feeling of discomfort, that things are not what they seem at first. I use the expectations that exist around different materials and what they symbolise and create uncertainty in the room by, for example, giving them new places and functions. I use film to bring movement into the installation. The sculptures come to life through the film. The film contains no sound, as I see the state that I portray as silent.
It Must Be a Bad Child
Jag bygger rum, installationer, där jag kombinerar objekt till scener. Denna scen är ett försök att skildra känslor och psykiska tillstånd kring sexuella övergrepp. Jag bygger ett flickrum, men det är snarare en psykologisk plats än ett verkligt rum. Jag vill låta flickan ta plats och visa ett trauma som lever i det dolda, på grund av att omgivningen inte ser, i det offentliga rummet. Det handlar om att leva med minnen av ett trauma i en traumatiserad kropp. Jag placerar två större skulpturer i installationen, en flicka och en kvinna, som delar (det mentala) rummet. Val av material är en viktig del av min praktik. I mina installationer finns det nästan alltid en känsla av obehag, att saker och ting inte är vad de verkar i början. Jag använder mig av de förväntningar som finns kring olika material och vad de symboliserar och skapar en osäkerhet i rummet genom att exempelvis ge dem nya platser och funktioner. Jag använder film för att få in rörelse i installationen. Jag gör mina skulpturer levande via filmen. Filmen innehåller inget ljud då jag ser tillståndet jag porträtterar som tyst.
Master
CRAFT! Ceramics & Glass