Sebastian Hägelstam
Master/CRAFT! Ceramics & Glass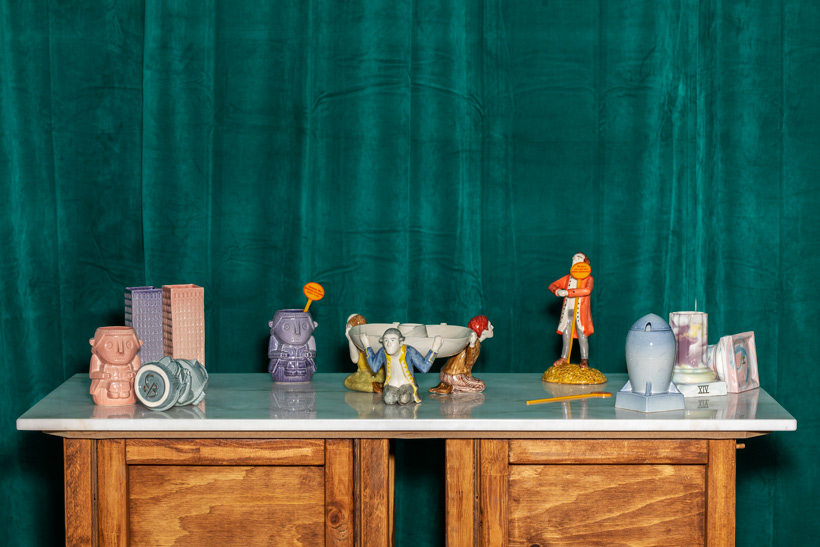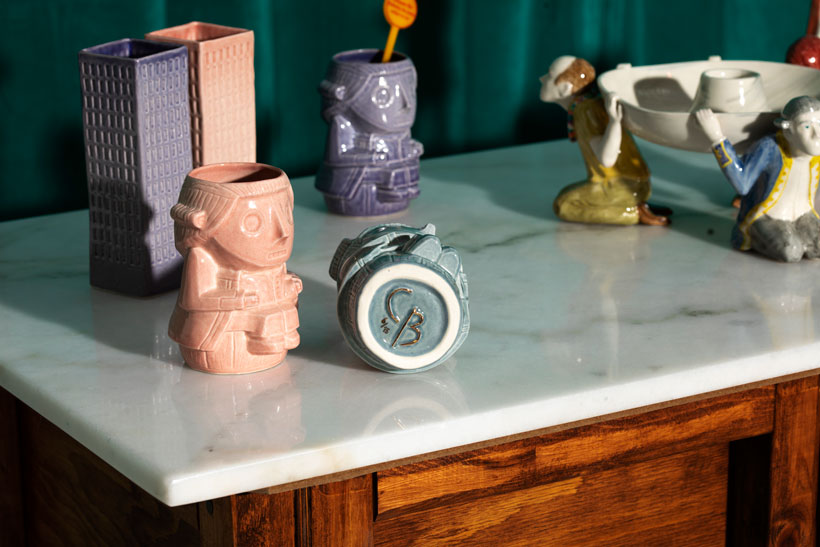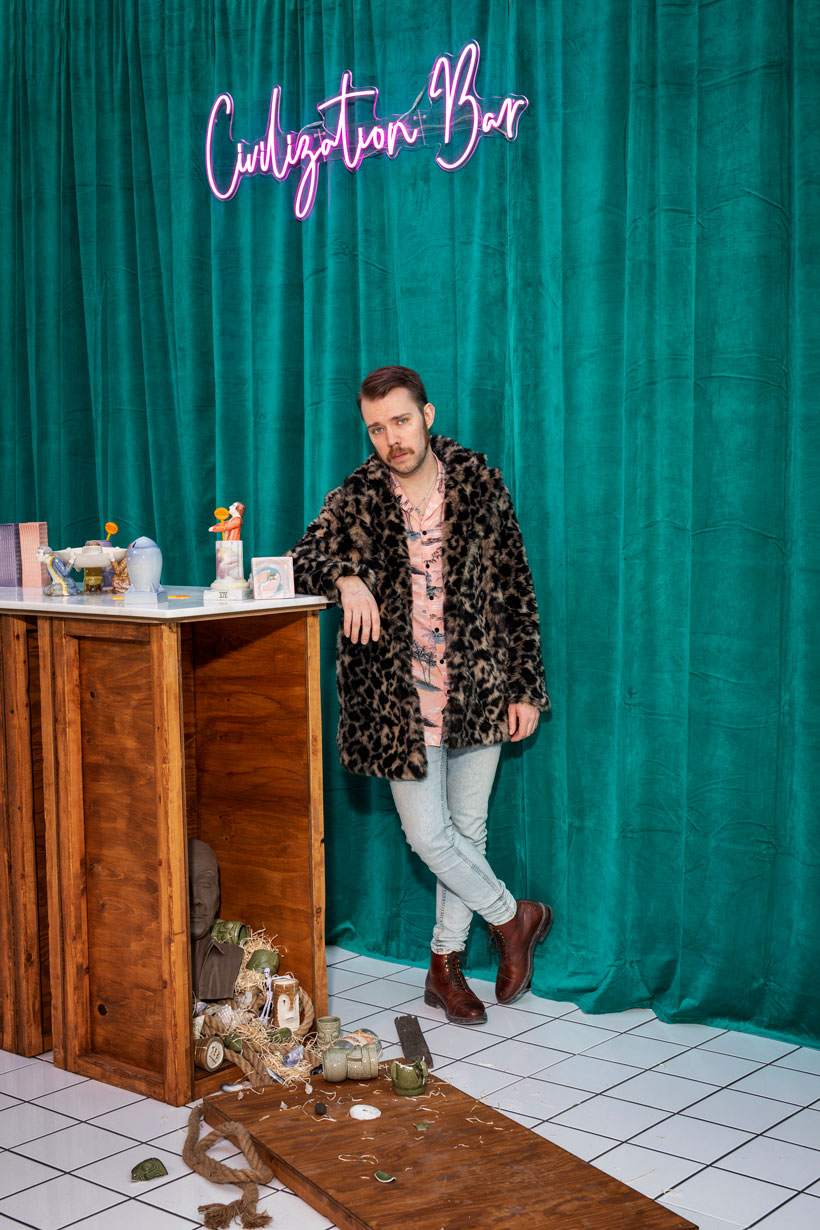 Tropico/Civilization Bar
Endless beaches, eternal sunsets and swaying palm trees. Add a freshly served Mai Tai served in a Tiki mug and you're pretty much in paradise, right? My degree project revolves around the Western construction of the tropical paradise and the power relations that it is built upon. I manage my own attraction towards the tropical paradise by addressing how Eurocentric narratives have been depicting and culturally appropriating Oceanic cultures, people and environments in Western popular culture.
The project is based on my research of the colonial history of European presence in Oceania and how those events intertwine with our ideas of an earthly paradise today. I make objects, scenes and performances to put these ideas into context and position myself as part the problem. Civilization Bar is an attempt to use the colonial gaze that constructed the tropical paradise and turn it back on the West and its history itself, to perceive it as something 'other'.
Tropico/Civilization Bar
Oändliga stränder, eviga solnedgångar och svajande palmer. Släng med en Mai Tai serverad ur en Tikimugg i mixen och paradiset står för dörren. Mitt arbete rör sig omkring hur västvärlden konstruerade det tropiska paradiset och de maktförhållanden som det vilar på. Jag bearbetar min egen attraktion gentemot det tropiska paradiset genom att adressera hur eurocentriska narrativ har skildrat och kulturellt approprierat oceaniska kulturer, människor och miljöer i västerländsk populärkultur.
Projektet vilar på studier i den koloniala historia som Europa har i Oceanien samt hur händelser ur den sammanflätas med våra idéer om det jordiska paradiset idag. Jag skapar objekt, scener och performanceverk för att sätta dessa idéer i kontext och positionera mig själv som en del av problemet. Civilization Bar är ett försök att använda den koloniala världssyn som konstruerade det tropiska paradiset och vända den inåt mot västvärlden och dess egna historia, för att bygga en uppfattning om den som någonting "annorlunda".
Master
CRAFT! Ceramics & Glass