Student images
At the student pages you can download images for press use.

Press release
Please visit our press room at Newsdesk.

Press images
The curators Emily Fahlén and Asrin Haidari, JPG, 19MB (Photo: Märta Thisner)


The designers Agga Anne Mette Stage and Hanna Stenman, JPG, 1MB


Vice-Chancellor Maria Lantz, TIF, 16MB


Exhibition poster 2020, JPG, 1MB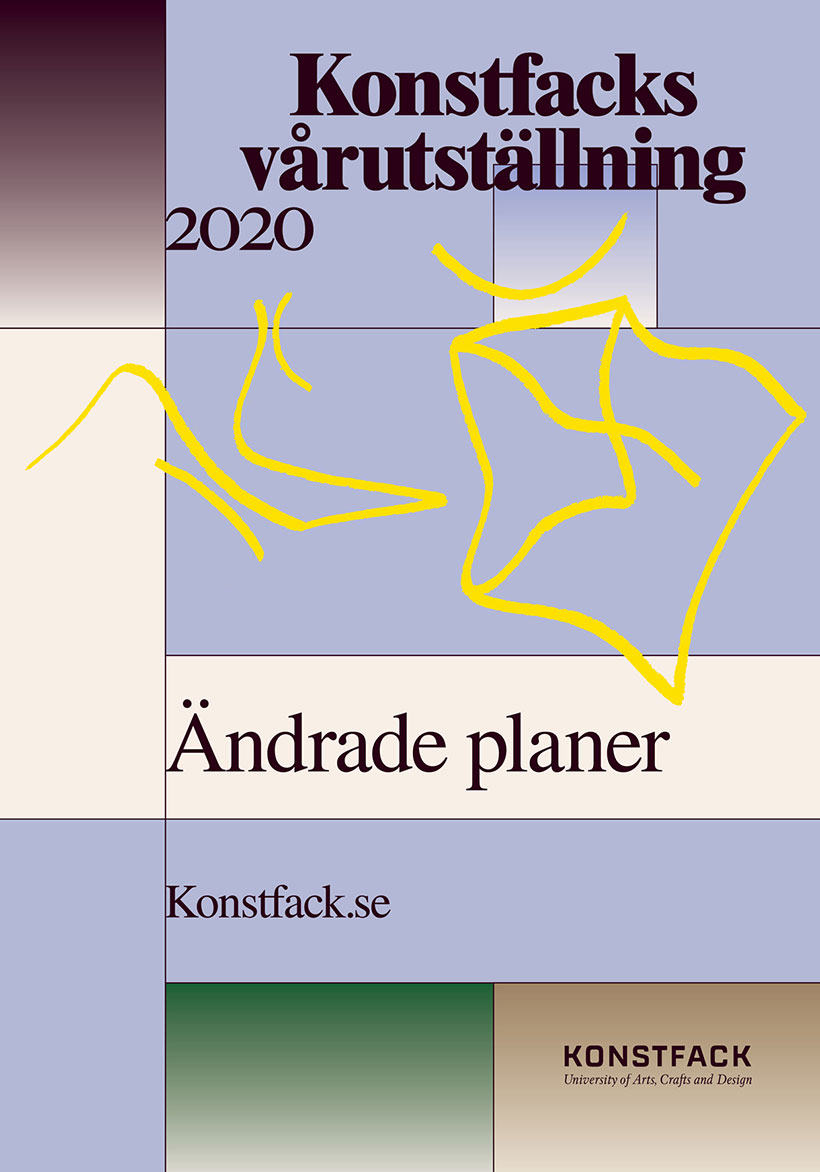 Exhibition poster 2020, JPG, 1MB


Exhibition posters 2020, PDF, 2MB


If you are publishing a press image, please inform us about:
– The student's name
– The title of the image/images

The photographer's name must always be given in connection with publication. Otherwise write "Konstfack".

Also, please notify us by email about where and when press material is used; susanne.helgeson@konstfack.se.

More information
For further information contact Susanne Helgeson by phone +46 70 850 15 40 or susanne.helgeson@konstfack.se.